Han Solo Movie Director Gives An Update On Production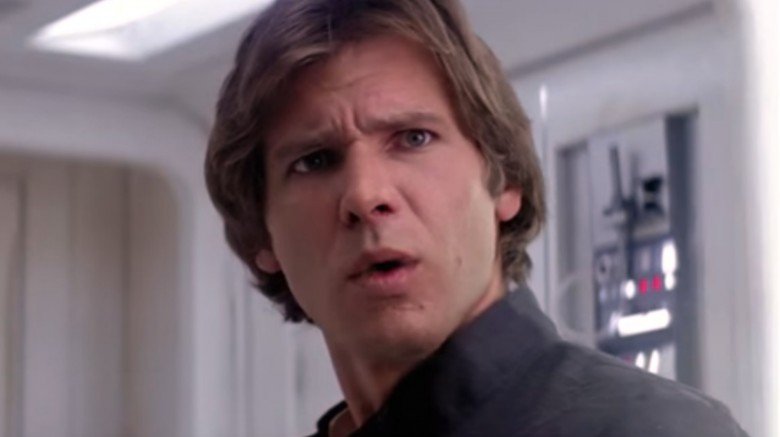 You can finally exhale, stressed-out Star Wars fans. Production on the upcoming Han Solo film is going swimmingly. 
Speaking with The Hollywood Reporter's Heat Vision, director Ron Howard revealed that things behind the scenes are splendid, and that the project is "coming along great."
Howard also commended the cast, which includes Game of Thrones actress Emilia Clarke and Community alum Donald Glover as a young Lando Calrissian. "It's a fantastic script, a great cast, and I am having a fantastic creative experience with it," said the director. "It's a great young cast, incredibly strong—smart, funny people who love their characters and love being part of this. I think we'll be able to do something that is a lot of fun."
Howard hopped in the director's chair in late June following the somewhat unexpected firings of former helmers Phil Lord and Christopher Miller were fired. Reportedly, the pair were dropped from the Han Solo film after repeatedly clashing with Lucasfilm president Kathleen Kennedy and screenwriter Lawrence Kasdan.
Reports detail that Miller and Lord felt as though they were given "zero creative freedom," and the executives behind the booming Star Wars franchise weren't happy with the duo's improvisational directional style, which frequently deviated from Kasdan's script, a piece of work that Howard actually praised when he joined the film. Once on board, Howard stated that the film "came with came with great characters, a great script, and actors who inhabit those characters." 
As far as additional Han Solo movie details are concerned, Howard explained that he loves to post small production teases on social media—such as the snap of Glover as Lando or a sneak peek into what appeared to be Lando's closet. However, the director reassured fans that no photo will ever include a spoiler of any kind.
The untitled Han Solo movie also stars Alden Ehrenreich as the iconic smuggler-in-space and Joonas Suotamo as Chewbacca, along with Woody Harrelson, Thandie Newton, Warwick Davis, and Phoebe Waller-Bridge in unspecified roles. It's set to open on May 25, 2018.
While we wait to learn more, find out what we hope to see in the upcoming Han Solo film.