First Look At Donald Glover As Young Lando Calrissian Revealed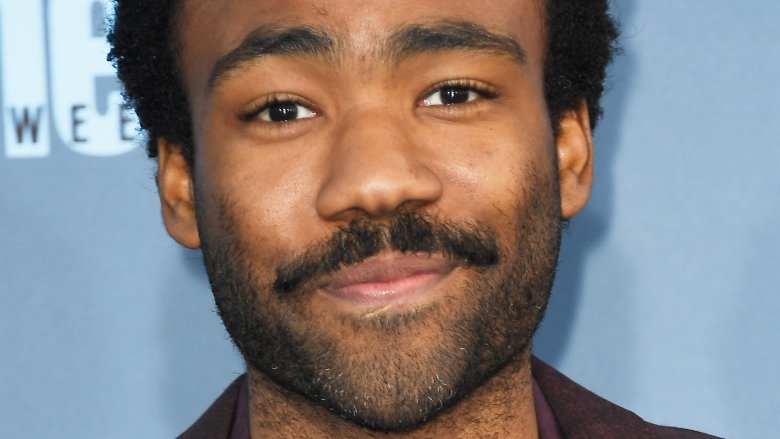 Getty Images
"Here goes nothing."
Ron Howard, the newly minted director of the upcoming Han Solo standalone, has Star Wars fans in a tizzy today. The filmmaker took to Instagram to share a snap of what's evidently Donald Glover as young Lando Calrissian. 
The photo shows Glover's Lando dressed up in a yellow jacket, sitting inside the cockpit of the Millennium Falcon. "Lining up a shot today from my director's monitor," Howard captioned the photo.
Though the picture is quite small, it gives fans the first look at Glover in costume as Lando. A photo of the cast was released back in February, but most of the film's stars were wearing everyday clothes and not what they'd be seen donning in the final version of the movie. 
The photo comes just one day after Howard posted a profile shot of a young Chewbacca to Twitter, and a few days after Howard teased what many believe is young Lando's wardrobe. "Care to guess whose closet this is?" Howard wrote on Instagram under a snap that features an array of teal, red, purple, navy, and orange suit jackets and coats.
It appears that things on the set of the Han Solo flick have been running smoothly since Howard took over the project. He stepped in to helm the film when former directors Phil Lord and Chris Miller were reportedly fired in June. Fingers crossed that spirits remain high and that Howard keeps treating us to more behind-the-scenes photos.
Starring Alden Ehrenreich as the space scoundrel himself, the untitled Han Solo film is set for release on May 25, 2018. Until then, check out the things we want to see in the upcoming movie.