Why Joe Vs. Carole Has The Internet Scratching Its Head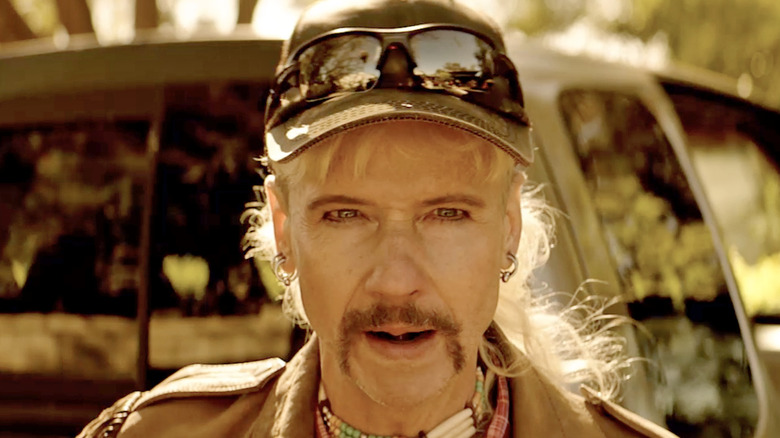 Peacock
Netflix's "Tiger King: Murder, Mayhem, and Madness" became a hit when the documentary series debuted in March 2020, giving locked-down viewers something to obsess over besides COVID-19. Variety even reported that 64 million households tuned in. The limited series portrays the outlandish real-life story of Joseph "Joe Exotic" Schreibvogel, an ostentatious zoo owner and exotic animal breeder who went to prison for orchestrating the attempted murder of animal rights activist Carole Baskin (via CBS News). 
Many aspects of the case are almost too absurd to believe — including the fact that Joe, a man known for his mullet, southern accent, and swagger, ran for president of the United States in 2016 (via Men's Health) — but its colorful cast of characters and their antics gave housebound viewers something to talk about. It even spawned a second season in 2021 that was widely panned, earning only 19% on Rotten Tomatoes. The second season delves more into allegations that big cat sanctuary owner Baskin was involved in her wealthy husband's disappearance in 1997 as she attempted to take over Exotic's now-closed zoo (via Slate). 
Now, viewers have a new installment of the mayhem to tune into. But if social media reactions are a judge, it's one that many viewers are very puzzled about.
Viewers want to know who asked for Joe vs. Carole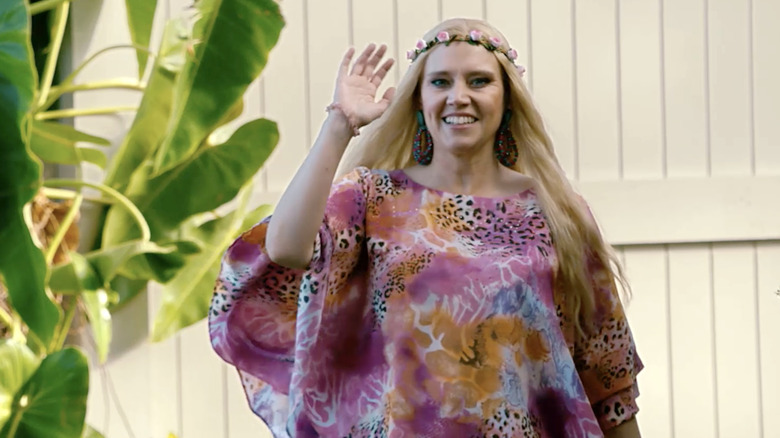 Peacock
"Joe vs. Carole" lands on the Peacock streaming service on March 3, starring John Cameron Mitchell as Joe Exotic and "SNL" star Kate McKinnon as Carole Baskin. This new scripted series was adapted from the 2019 Wondery podcast "Over My Dead Body" Season 2, hosted by Robert Moor, which focuses mostly on Baskin. The series appears to have been renamed to simply "Joe vs Carole," likely in connection with the new show.
In the official trailer for the series, Baskin, a big cat enthusiast, gets teary-eyed when a visitor remarks that the death threats against Baskin must be upsetting. Then Baskin points out that her tears are not because of that, saying, "No, sorry, I'm allergic to cats," as one of her house cats walks past. The story takes viewers back to the beginning of her feud with Exotic, which escalates when she begins a campaign to shut down his zoo. 
So far, the reaction to the series seems negative, with many questioning why a scripted TV show was necessary. Reddit user u/Tonyh8su wrote, "Who asked for this? We literally already have it and it's real." One Twitter user wrote, "A dramatisation will not be able to match the absurdity of the real thing. Why even try?" But despite the backlash, some insisted they would still give it a try, as another Redditor wrote, "I'll be the one to say it first, I'm pretty excited for this."