The Walking Dead Season 8 Is 'Massively Heavy On The Action'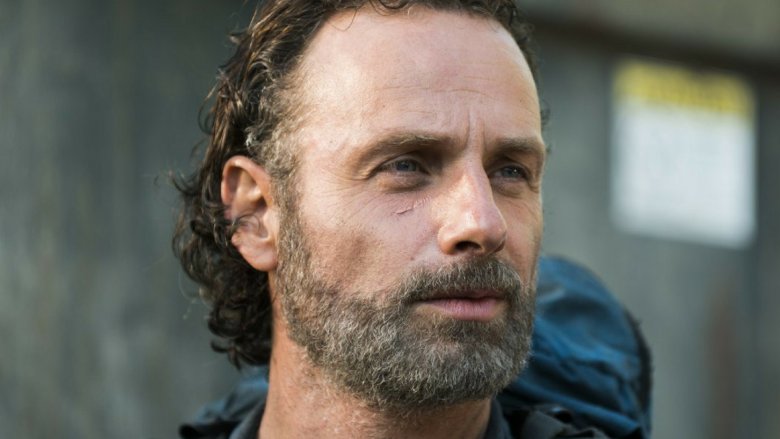 The Walking Dead will be picking up the pace in its eighth season. Showrunner Scott M. Gimple revealed in a recent interview with Entertainment Weekly that the season will be "massively heavy on the action" as it deals with the epic war between Rick (Andrew Lincoln) and Negan (Jeffrey Dean Morgan).
"I really wanted to push into different ways than we've done things in a long time, just by virtue of we're a show going into its eighth year and I really don't want to do what we've done before, even if we've done it really well," he said. "If we're super satisfied with it, that's why we shouldn't do the same thing. And because of that and really mostly because of the narrative itself, I had us embrace a really action-heavy story for several episodes in a row."
Gimple said that even what he is considering the "quieter" episodes of the season, like episode five, still don't feel "chill and introspective" as the show has sometimes done in the past. "We're pushing ourselves to structure the stories in different ways, or at least, different ways than we've done in a long time," he said, adding that he plans on raising the stakes every episode. "It's action on action on action." 
The season eight trailer released at San Diego Comic-Con certainly fit that bill, showing off an intense amount of conflict– and also giving a tease at a much, much older Rick that got many fans buzzing. Creator Robert Kirkman says that viewers will learn more about the mysterious scene in the premiere episode, including some of its potential comic book connections.
Production on The Walking Dead's eighth season was briefly put on hold following the tragic death of stuntman John Bernecker, who passed away after falling more than 20 feet onto concrete while filming a scene for the series at Raleigh Studio in Georgia. Production resumed shortly after the accident, though, and the series currently has an Oct. 22 release date.
While we wait for The Walking Dead's eighth season to premiere, see an explainer of everything that went down in the season seven finale.