The Only Episode Of NCIS That Creator Donald Bellisario Directed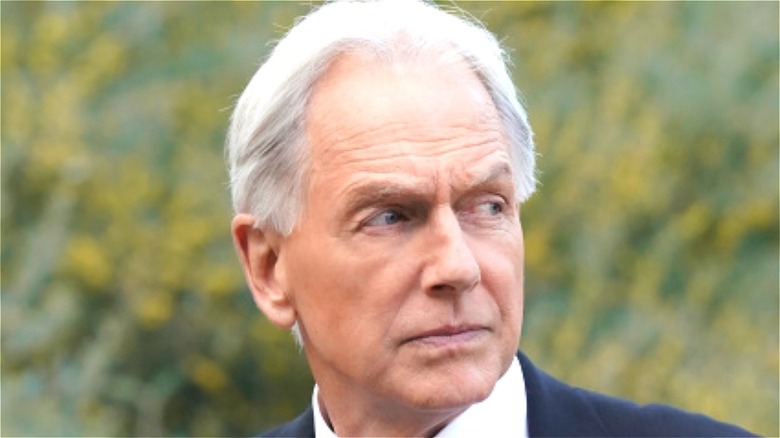 Sonja Flemming/CBS
If you're a fan of "NCIS," odds are you've noticed the name Donald P. Bellisario in the credits. He created NCIS and served as executive producer and showrunner from 2003 to 2007, (until star Mark Harmon reportedly forced Bellisario out), and in that time he wrote 11 total episodes of the show.
If you're a fan of television in general, however, you probably recognize Bellisario's name anyway. He's been one of the most prolific and influential TV drama producers since the 1970's. In addition to "NCIS," He created "Magnum P.I.," "Quantum Leap," "Airwolf," and "JAG." He was also a writer/producer on the original "Battlestar Galactica."
Like many TV producers, Bellisario has also dabbled in directing. In his career, he's directed the 1988 feature film "Last Rites," as well as 18 hourlong episodes on his various TV shows – the show he directed the most episodes of is "JAG," with nine (via IMDb).
Of all those directing credits, only one of them was an episode of "NCIS." Here's the one episode of "NCIS" directed by Donald P. Bellisario.
Bellisario directed the NCIS pilot, which is titled Yankee White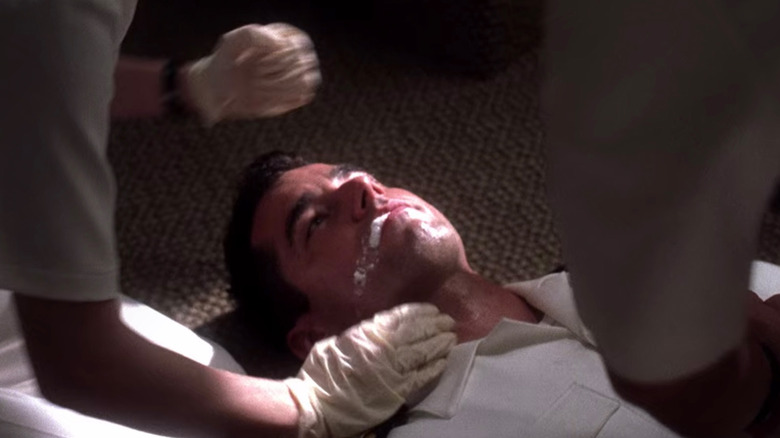 CBS/Netflix
Donald P. Bellisario directed the pilot of "NCIS," aka "Yankee White." "NCIS" is a spinoff of "JAG," and Bellisario also directed one of the two "JAG" episodes that served as the "NCIS" backdoor pilot, introducing the concept of the show (via IMDb).
"Yankee White" kicks off "NCIS" with ultra-high stakes, when a US Naval commander on Air Force One is poisoned to death while eating lunch with the President George W. Bush After another officer is poisoned, NCIS discovers that the president was the target all along. In the end, the attempted assassin turns out to be a journalist, and Gibbs shoots him onboard the presidential airplane. 
"JAG" had already introduced many of the "NCIS" characters, including Leroy Jethro Gibbs (Mark Harmon), Anthony DiNozzo (Mark Weatherly), Abigail Sciuto (Pauley Perrette) and Donald Mallard (David McCallum), so fans already would have been familiar with most of the core cast going into the pilot. The episode introduces several other recurring characters from the "NCIS" universe, like Secret Service Agent Caitlin Todd (Sasha Alexander), who would later join the NCIS team. Bellisario said in the episode's DVD commentary that another recurring character introduced in the pilot, FBI Agent Tobias Fornell, was only meant to appear in this episode (via My NCIS: An Unofficial and Unauthorized Guide to NCIS – The TV Show).
It makes sense that as the creator Bellisario would direct the show's first episode. The pilot episode of a procedural show often serves as the template for many future episodes. Serving as both the writer and the director would have allowed Bellisario to establish what "NCIS" would be.