The Worst Storyline In NCIS Season 8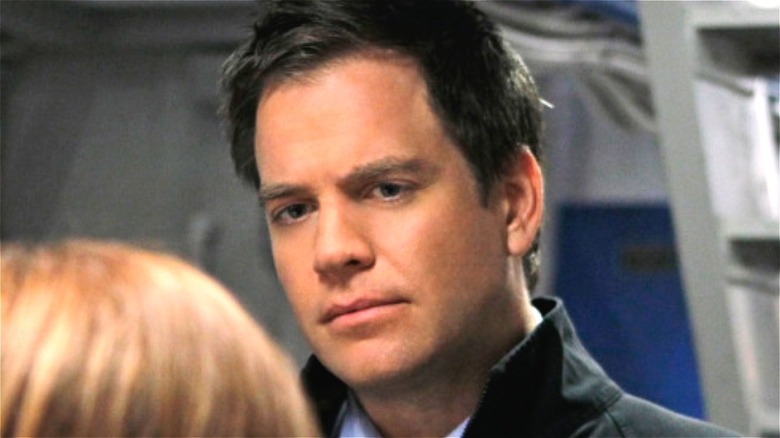 Cliff Lipson/CBS
In 2003, the television series "NCIS" was born out of its widely popular predecessor, "JAG." The military and police procedural drama series has received multiple awards over the years and currently has over 400 episodes (via IMDb).
"NCIS" often covers topics that stay somewhat relevant to modern times and has seen great success with its nail-biting storylines and dramatic character arcs. While much of the show's cast members have changed over the years, there are a few long-standing characters like Timothy McGee (Sean Murray), who has been on the show since Season 1, and Leroy Jethro Gibbs (Mark Harmon), who has like Murray, has been with the show from the first season, but recently made his exit in Season 19.
With almost two decades worth of criminals and threats to national security, it's obvious the show has some excellent writing behind it to keep it interesting and engaging. However, like any show as long-running as "NCIS," there are bound to be a few moments that fall flat. One of those moments is part of a Season 8 storyline that is quite possibly the worst of that entire season.
McGee doesn't seem to take identity theft seriously
"NCIS" Season 8, Episode 13, "Freedom" contains a side story that has left fans a bit perplexed. By this point in the series, Timothee McGee has already earned himself a reputation as an uptight, all work and no play type of guy. While he might need to take it easy from time to time, when his landlady's son uses that as an excuse to steal his identity and run up $10,000 in debt, it seems McGee let him off way too easy.
It's actually agent Anthony DiNozzo (Michael Weatherly) that finds out it's the landlady's son that broke into McGee's house and stole his identity. When the kid tells them that he did it because McGee is too uptight, DiNozzo agrees with him. In the end, the agents make the kid pay McGee a $50 fraud fee and nothing more.
This lack of repercussions has left some viewers of the show confused, and a bit put off. ​​"...that episode kinda irritated me. I didn't liked the way [they] handled it," said u/sappea on a Reddit post. Others have pointed out that the way the boy's actions are handled sets a bad example. User u/oylaura asked, "does it not minimize the effects of identity theft?" In reality, the consequences of identity theft would have been much worse.
While the side story doesn't impact the series as much as some other episodes do, it still takes the cake as the worst "NCIS" storyline in Season 8.