The Most Heartbreaking Gibbs Moment In NCIS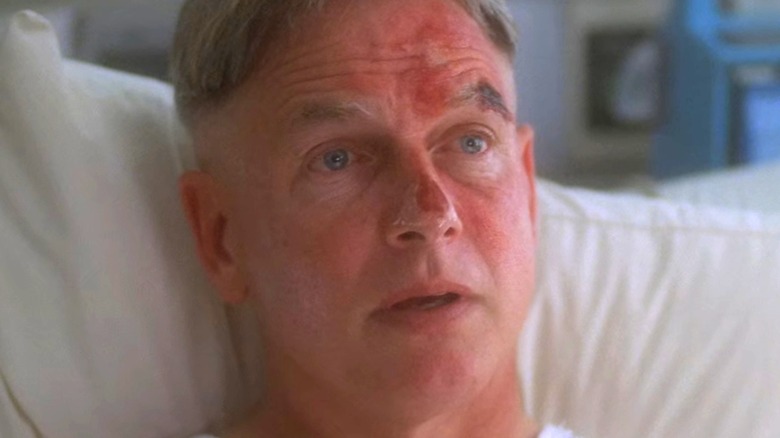 CBS/Netflix
"NCIS" has been a part of the CBS lineup for nearly 20 years, and considering the success it has achieved in that time, it's easy to see why it's still kicking. Now at 19 seasons and well over 400 episodes, the show has become a small screen phenomenon with a devoted fanbase and several accolades to prove it. However, the series recently hit a major bump in the road when actor Mark Harmon — the man behind NCIS Supervisory Special Agent Leroy Jethro Gibbs since the program's inception in 2003 — suddenly bid viewers farewell.
As explained in Season 19, after dedicating a good portion of his life to the Naval Criminal Investigative Service, Gibbs has decided to move on. He now resides in Alaska, where he's starting his life anew, leaving the rest of the "NCIS" cast to fill the void left in his wake. Given how integral Gibbs has become to the show, this move has understandably upset some fans and sowed some uncertainty in the show's remaining life span. Thankfully, for those uninterested in embarking on this new era in "NCIS" history, there's an extensive backlog of Gibbs content to enjoy.
Like any television character, Gibbs has had no choice but to take the good with the bad. However, one moment stands out as the most difficult and heartbreaking he ever had to endure.
Gibb's memory loss was tragic for multiple reasons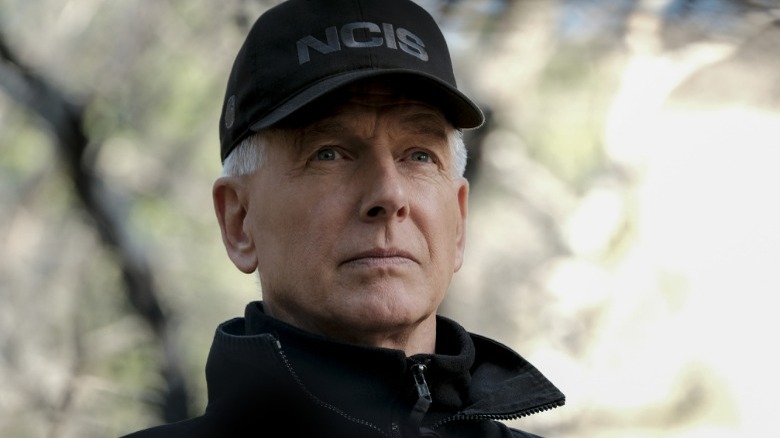 CBS
To conclude its third season, "NCIS" offered viewers a two-part finale titled "Hiatus." The first episode begins like any ordinary story on the show would, with Gibbs and his team investigating a potential threat. According to their undercover informant, an attack on a Marine Assault Ship could occur at any time. The intel proved correct when an explosion rocked the vessel, severely injuring Gibbs and sending him into a coma. This leaves his crew shaken, but they go off to find the perpetrator without their leader.
During his time unconscious, we get a glimpse inside Gibbs' mind as he relives the death of his wife Shannon (Darby Stanchfield) and daughter Kelly (Mary Mouser). We also see some of his time serving in the United States military during Operation Desert Storm before he finally wakes up. The only issue is that he is suffering from memory loss and can't remember a thing beyond 1991. Luckily, the intervention of his old mentor Mike Franks (Muse Watson) and his teammate Ziva David (Cote de Pablo) eventually jog his memory, but it doesn't come easy.
"Hiatus" was a remarkably dark point in Gibbs' life for a handful of reasons. For him personally, reliving the trauma of Shannon and Kelly's deaths as well as his near-death experience during Desert Storm had to be agonizing. Not to mention, on the road to regaining his memories, he struggled to revisit events like the Khobar Towers bombing and the September 11, 2001 attack on the World Trade Center. For his NCIS team, the fear of losing Gibbs when he was in his coma, coupled with the urgency to find the bomber, added a whole other tragic dimension to the situation.
Thankfully, the events of "Hiatus" didn't keep Gibbs out of action for too long, but it stands to reason that they haunted him and his colleagues for some time after. Thus, it's arguably his most heartbreaking moment on "NCIS" to date.