Syfy Supernatural Drama Superstition Reveals Cast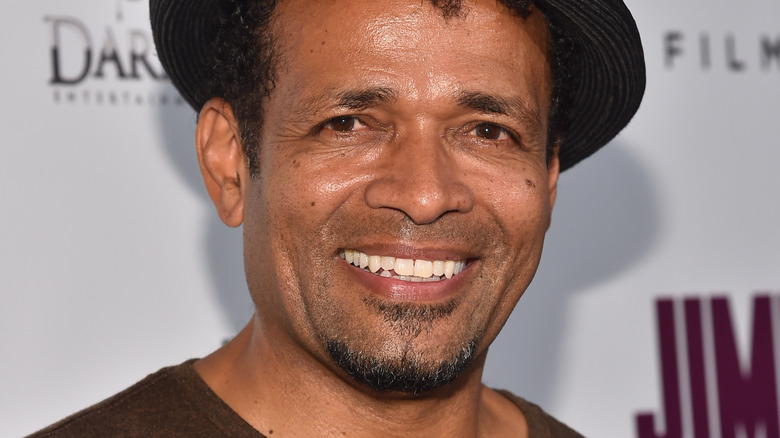 Getty Images
Sometimes life after death is just as dangerous as, you know, life before death.
Deadline reports that principal photography has started for Superstition, a supernatural drama produced by Mario Van Peebles for Syfy. Van Peebles will also direct the 12-episode series that will debut this fall. Netflix will stream the show to international markets.
The story centers on the Hastings family, longtime owners of a graveyard and funeral home in a southern town. On top of providing services to families of all faiths, the Hastings specialize in "afterlife care" for unexplained deaths caused by demonic "Infernals" and other evils that have plagued their town. Over the years, the family developed an extensive set of skills to combat the Infernals with weaponry, alchemy, and a thorough knowledge of the occult.
Alongside Van Peebles, the cast includes Robinne Lee (Fifty Shades Darker, House of Payne), Brad James (For Better or Worse), W. Earl Brown (Preacher, Deadwood), Demetria McKinney (House of Payne), WWE wrestler Diamond Dallas Page, Morgana Van Peebles (We the Party), and newcomers T.C. Carter and Tatiana Lia Zappardino.
Joel Anderson Thompson (Battlestar Galactica, House M.D.) will serve as showrunner with Laurence Andries (Alias, Six Feet Under) as co-executive producer. 
Van Peebles recently directed and starred in episodes of the Netflix series Bloodline, and he also directed episodes of Empire and Being Mary Jane. He said Superstition will be "some of the most creative, exciting and boundary-pushing work" of his career.
Check out more TV shows that will blow everyone away this year.