Bill Skarsgard Would Make A Terrifying Joker And Here's Proof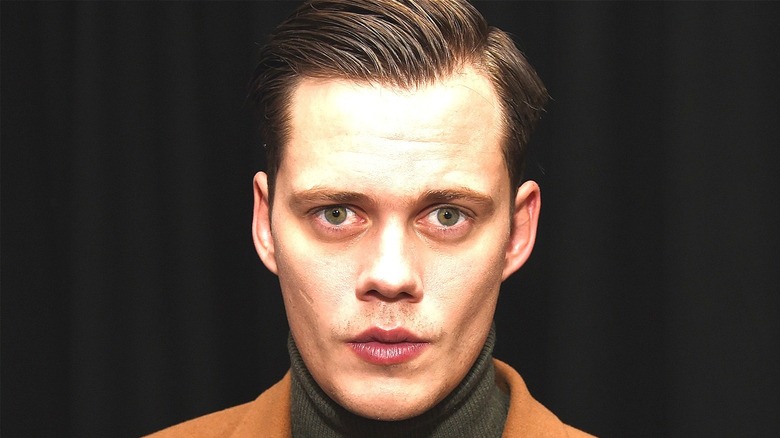 Michael Kovac/Getty Images
Bill Skarsgård has been working as an actor since 2000, with some of his earliest roles including a small role in a film called "White Water Fury" in 2000 and a two-episode arc on a miniseries called "Laura Trenter — Dad, the Policeman" in 2002, both of which are Swedish projects (via IMDb). A few years later, in 2013, he began his run as a main cast member on the horror series "Hemlock Grove," which went on to have three total seasons. However, it was his 2017 role as Pennywise the Clown in the film adaptation of Stephen King's "It" that really brought public attention to the Swedish actor. He then returned for "It Chapter Two" in 2019, reprising his role as Pennywise.
Since then, Skarsgård has starred in Season 1 of the horror anthology series "Castle Rock" in 2018 and acted in a string of films, including "Nine Days" and "The Devil All the Time," both of which came out in 2020. He also voiced the character of Kro for Marvel's "Eternals," which came out in late 2021. The actor also has quite a few upcoming projects, including "John Wick: Chapter 4" and a TV drama called "Clark," in which the youngest Skarsgård brother plays the titular character, a charming yet infamous Swedish gangster.
Clearly, Skarsgård has a lot on his plate, but, were he to find the time to play the part, there is one iconic character that one pop culture fan has in mind for him, and it's the Joker.
Instagram illustrator imagines Skarsgård as the Joker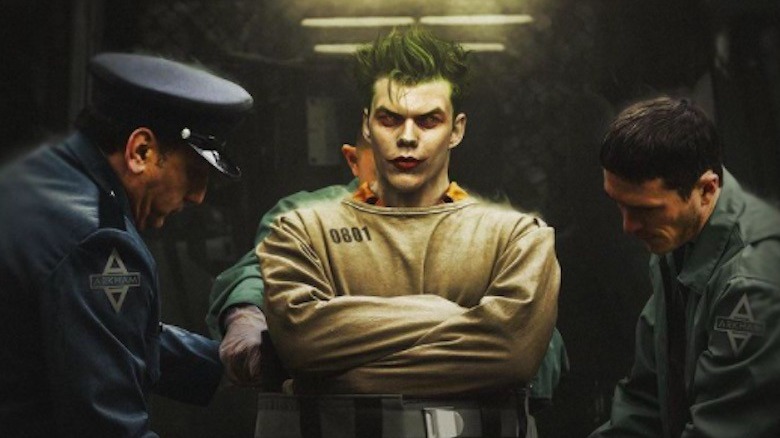 William Gray/Instagram
Artist William Gray, who describes himself on Instagram as a "creator of pop culture-inspired Photoshop pieces," has made Bill Skarsgård a frequent figure in his reimaginings of popular character actors depicted as Gotham's notorious Clown Prince of Crime. In recent months, Skarsgård has appeared nearly a dozen times on the artist's grid, shown in various costumes and make-up looks in each stunning rendering. The end results are proof that the actor could make a terrifying version of the villainous character. One of the more recent pictures depicts a Skarsgård's Joker being carted, Hannibal Lecter-style, into Arkham Asylum. An image from October 2020, and another from September 2020, show close-up versions of the Joker.
One look at the comments of the photos, and it is crystal clear that movie fans are on board for Skarsgård as the Joker. With the first photo, one user, @yanmartin05, wrote, "Holy s*** that actually looks perfect ... in my opinion." Another user, @ohitsdazjah, chimed in, "Will, you are a genius Bill Skarsgård would be a perfect Joker," complete with the fire emoji. With the third photo, Instagram user @panos.tsonis, commented, "I so want Skarsgård to be the next Joker." Elsewhere in the comment thread, @abiyyufh, simply wrote, "Creepy" with three clown emojis tacked on.
Overall, it's safe to say that Gray has convinced us that Skarsgård would fit right into the role. Sure, he's not the only actor the artist has reimagined as Joker (Johnny Depp, Crispin Glover, and Jim Carrey also get the transformation treatment), but Gray's vision of Skargård as the bone-chilling criminal is arguably one of the most convincing.
Another famous actor has gotten the Joker treament — and our attention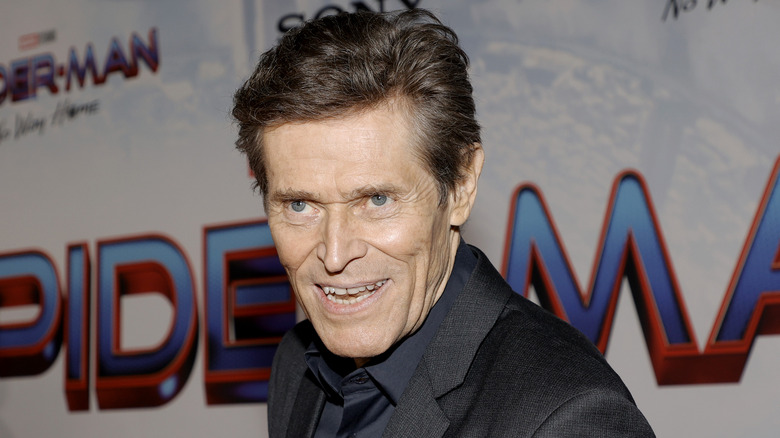 Amy Sussman/Getty Images
Bill Skarsgård isn't the only character actor who has gotten a Joker makeover thanks to the imagination of a creative artist with an intriguing vision. In fact, another bit of creative fan-casting that got plenty of attention on social media is artist El Ilusionista's (via Instagram) rendering of Willem Dafoe as Joker. The artist shared a multi-image Instagram post containing artwork featuring the "Spider-Man: No Way Home" actor as Joker in December 2021. 
The first image reveals Dafoe's complete transformation, complete with green hair, a purple suit, the character's trademark overdrawn lips that turn his smile hauntingly cartoonish, and a look from the actor that could send a shiver up your spine. The post also contains the original image of Dafoe that El Ilusionista worked from to create a Joker-fied version of the actor. Funnily enough, seeing the before picture helps strengthen the argument that Dafoe would also be a great Joker if only because his transformation from a regular guy into a notorious DC Comics character seems easily done.
As previously mentioned, Dafoe recently appeared in "No Way Home," reprising his role as Spider-Man antagonist Green Goblin, aka Norman Osborn. Although it was so fun to see him suit up and throw Pumpkin Bombs at Peter, one has to imagine just how fun it would be to see him menacing Robert Pattinson's Batman.