Scare Tactics Being Revived By The Studio Behind Get Out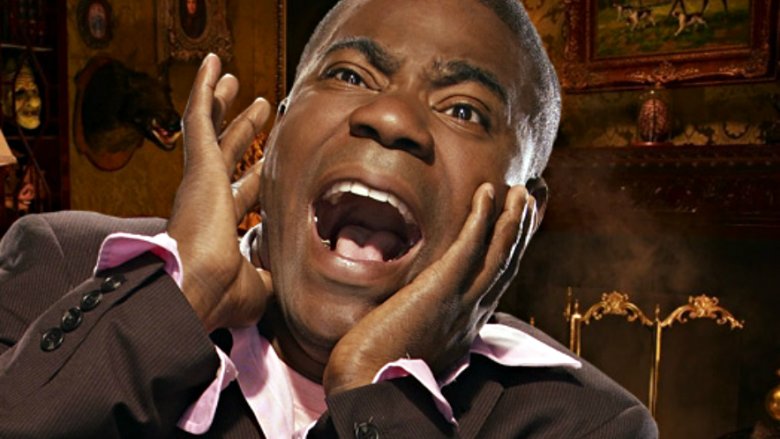 Be prepared if you suddenly find yourself living in something out of a horror movie. The reality series Scare Tactics is coming back.
Variety reports that Blumhouse Television has teamed with producer Scott Hallock to create a new version of the series that ran five seasons on Syfy between 2003 and 2013. On the show, unsuspecting victims are set up by friends and family, and they stumble into situations that are utterly horrifying. Tracy Morgan and Shannen Doherty hosted past iterations of the show.
Blumhouse Television is run by Jason Blum, best known for success with low-budget horror films like Get Out, The Purge, and Whiplash.
Hallock said the company's background is a perfect fit for Scare Tactics. "The opportunity to reinvent Scare Tactics with Jason Blum and the Blumhouse Television team is the result of a lot of hard work by some very talented people. It's a dream come true for me," Hallock said. "Scare Tactics pranks have always been imagined as a collection of miniature horror movies. But with Blumhouse on board, this show is about to get bigger, stronger, crazier, funnier, and scarier than ever."
Blumhouse TV co-presidents Marci Wiseman and Jeremy Gold said the show is a "classic reality concept ripe for a new spin."
It's still early, so there's no word about a potential host. But we'll let you know. Until then, check out some of the horror movies that will blow everyone away this year.