Hackers Release Stolen Episodes Of Steve Harvey's ABC Show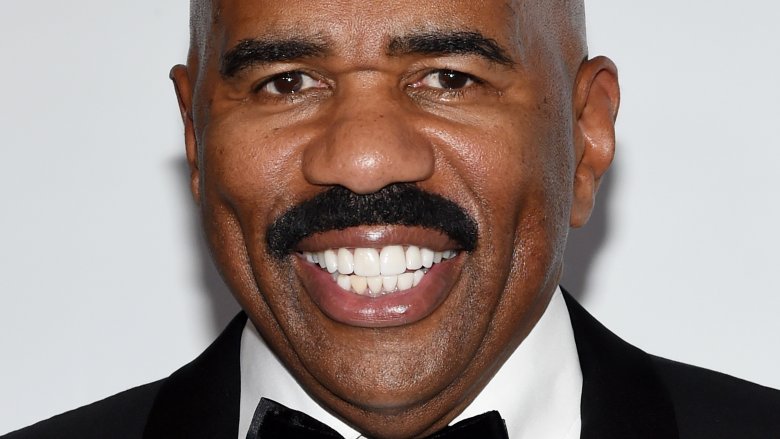 Getty Images
The hackers who released 10 episodes of Netflix's hit Orange is the New Black in April have struck again. Variety reports that The Dark Overlord, the hacker or group of hackers who claims to be behind the breach of post-production house Larson Studios in late 2016, has released eight episodes of the unaired ABC show Steve Harvey's Funderdome.
The Dark Overlord, who has also been behind the hacks of several clinics and medical businesses, threatened on Twitter last week that ABC could be the next studio hit. "Time to play another round," The Dark Overlord wrote in a note with the episode's release. "We're following through on our threats as we always do. If you prefer your meat bloody, we're serving it bloody as can be. We're bringing another piece from the world of unaired mainstream media content."
The Dark Overlord says that they have also obtained unreleased content from Fox, National Geographic, and IFC, along with Netflix and ABC. When they reported that they had unreleased Orange is the New Black episodes, the group demanded Netflix pay ransom to stop their release; Netflix refused to pay. It's unclear if the group demanded ransom from ABC before releasing the Funderdome episodes.
Steve Harvey's Funderdome was set for a June 11 premiere on ABC; it's unknown if that will change now that some of the episodes have already been released. (Netflix made no changes to the Orange is the New Black release schedule following that leak.) The show features entrepreneurs pitching their ideas to a studio audience, who then votes on who they think should get seed funding for their business.
Hacking has become an increasing problem in Hollywood. Disney was threatened earlier this month by a hacker who claimed to have obtained the final cut of Pirates of the Caribbean: Dead Men Tell No Tales. However, chairman and CEO Bob Iger says he believes the claim was fake, as there was no evidence that the movie had been stolen; the film hit theaters last Friday without any leaks before hand.
Representatives from Disney and ABC didn't immediately respond to a request for comment about the hacking. While we wait to learn more about this real-life hack, see some of the dumbest movie and TV hacking scenes of all time.