The Surprising Way Euphoria Changed Jacob Elordi's Life Forever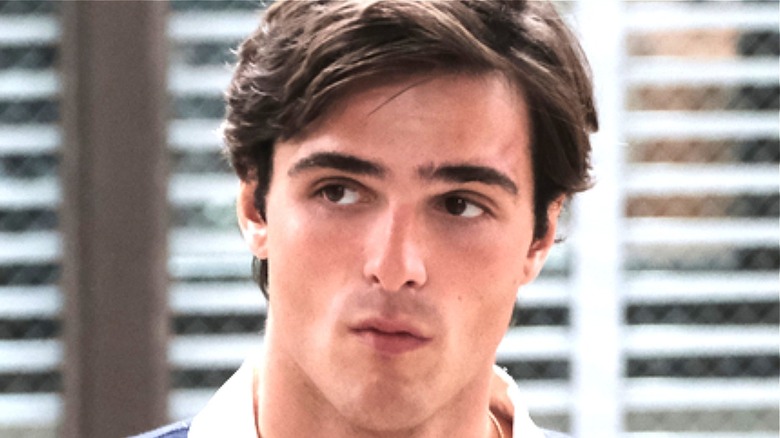 Eddy Chen/HBO
Sam Levinson's high school drama "Euphoria" has become one of HBO Max's most buzz-worthy series of the new decade. The series follows Zendaya as admitted drug addict Rue Bennett, as well as her peers at East Highland High School. The show has helped its other stars, including Sydney Sweeney, Hunter Schafer, and Angus Cloud, establish themselves as actors, and for viewers, it's opened up broader conversations about addiction, gender-based violence, and more. 
Jacob Elordi stars as Nate Jacobs, the popular athlete with a dark side. He started off Season 1 as the boyfriend of the overtly confident Maddy Perez (Alexa Demie). While his relationship with Maddy is toxic, his relationship with his father, Cal Jacobs (Eric Dane), is even worse. He discovers his dad's double life of infidelity, which emotionally wrecks him as he tries to protect Cal's shameful secret. Unfortunately, these pent-up emotions result in violent outbursts and rash decisions where Nate is far from the only victim. 
This season, Nate's causing problems after his split from Maddy and his decision to date her best friend Cassie (Sweeney). With that in mind, Elordi is a major player in the drama of "Euphoria," but the show was also pivotal in changing the life of the young Australian actor. 
Elordi was 'essentially homeless' before Euphoria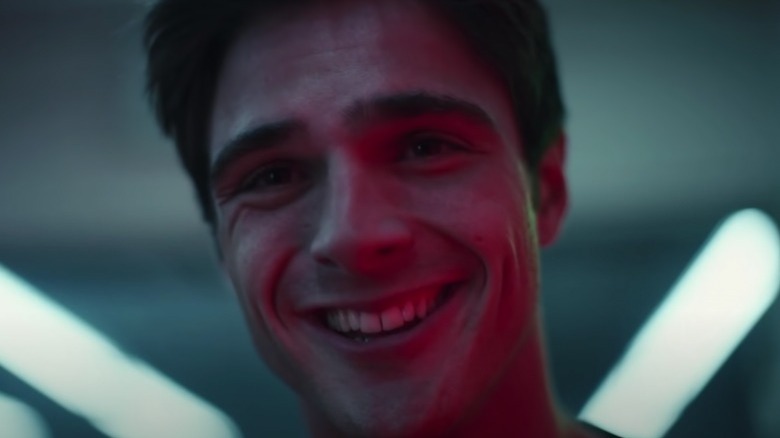 HBO
Elordi has starred in a few major projects, most notably Netflix's "The Kissing Booth" films (via IMDb). However, "Euphoria" was truly his big break. It not only drastically changed the trajectory of his career but also his life in general. 
The "Euphoria" star spoke with Collider about the "incredibly strange" life transformation he's experienced in recent years, especially after he described being in a rough spot. "I was essentially homeless when I auditioned for it," Elordi explained about the show. "I was at the end of my tether. Weirdly, everything came into place." 
Elordi explained that he and his co-stars were all going through times that echoed the "very classic Hollywood existence," so he suspects the showrunners could sense their desperation to land roles on "Euphoria." Now, he gets to work with Emmy-winning actors like Zendaya as well as fellow up-and-comers like Sweeney and Demie, all while expanding his entertainment profile. 
Despite the rough beginnings, it ended up working out for the "Euphoria" cast as the critically-acclaimed series is breaking records and getting rave reviews from audiences (via Rotten Tomatoes). Season 2 of the HBO Max series is drawing to a close, but Elordi will surely have no problem using the show as a starting point for a very robust career in Hollywood.