Danielle Colby Reveals The Relationship Struggles On American Pickers
History's long-running reality series "American Pickers" is proof that treasure can be found in the unlikeliest of places, provided that you know what you're doing. The show, which revolves around antique dealers as they travel America, discovering rare artifacts that other people have thrown away as junk, has engrossed viewers for multiple seasons over a 12-year span. Of course, part of the success of "American Pickers" is also down to the hosts and colorful characters that make each episode possible.
Life for the "American Pickers" crew isn't always sunshine and rainbows, though. Longtime host Frank Fritz was recently fired from the series he helped popularize following a well-documented feud with his former costar, Mike Wolfe. Fortunately, Danielle Colby has remained a constant presence in "American Pickers" since its inception (despite that one awkward episode) and that consistency has no doubt helped fans cope with the absence of Fritz. That being said, Colby has had to work hard to preserve her positive relationships with colleagues throughout the years.
Danielle Colby had to 'set very clear boundaries' in American Pickers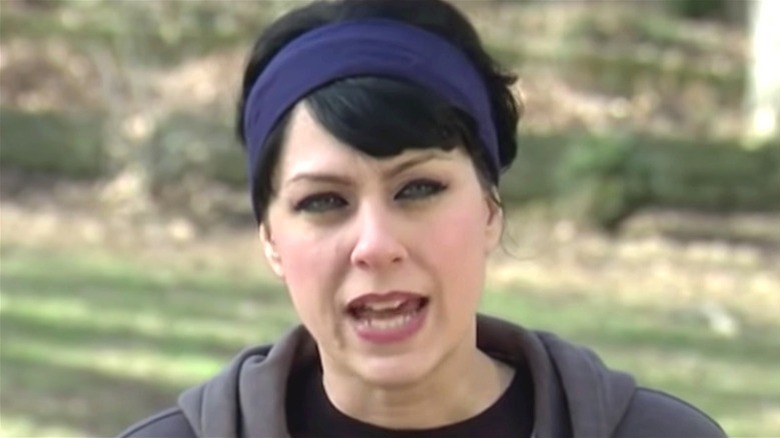 History
While speaking to The Sailor Jerry Podcast in 2021, "American Pickers" star Danielle Colby opened up about her experiences working on the show and how it's affected her relationships. Colby revealed that she feels like she's in a "fortunate position" overall, but she has had to "set very clear boundaries" for the sake of maintaining the close and productive bonds.
According to Colby, these boundaries include simply indicating "what feels good" and "what doesn't" in terms of emotions and interactions, as well as being clear about anything that hurts her feelings and having "open conversations." Sometimes, it's merely been a case of telling her colleagues to stop "farting in the van," but her openness has led to progress in the grand scheme of things.
The "American Pickers" stalwart said that everyone has gone "through some s***" over the last decade, which has been challenging at times. However, the experience of being able to communicate and talk through these issues has led to Colby being able to confidently say that she's "been heard," and can understand her colleagues in return.