Are Christopher Meloni And Dylan McDermott From Law & Order: Organized Crime Friends In Real Life?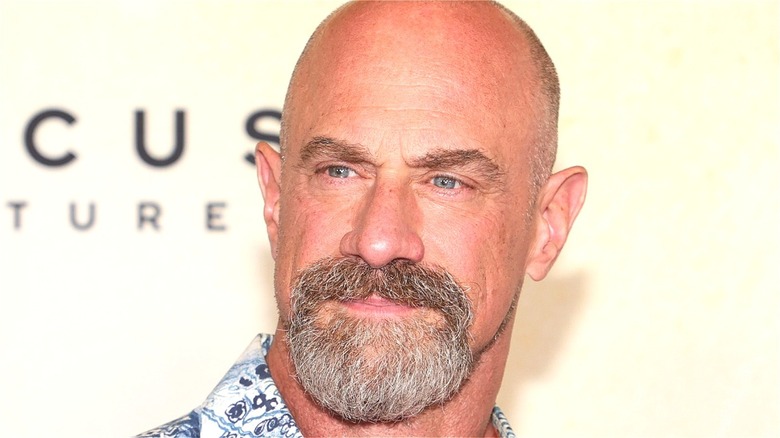 Theo Wargo/Getty
The "Law & Order" television franchise has been going strong for over three decades. Since debuting in 1990 with "Law & Order," the police procedural drama has produced several spin-offs, all of which revolve around detectives solving crimes before moving the festivities to courtrooms for the final verdict.
At the time of this writing, "Law & Order: Special Victims Unit" is the longest-running primetime live-action series in the history of American television (per TVLine). It's also the show that introduced detective Elliot Stabler (Christopher Meloni) to viewers, who has since reprised the role in 2021, courtesy of "Law & Order: Organized Crime."
The most recent spin-off series has brought back some blasts from the past and opened the door for new characters to join the franchise. "Law & Order: Organized Crime" sees Stabler out to clean up the crime-ridden streets of New York, which brings him into contact with the mobster Richard Wheatley (Dylan McDermott). In addition to being a gangster, Wheatley is a suspect in the murder of Stabler's wife. Understandably, there is some tension between the characters. But how do the actors who play them feel about each other behind the scenes?
Meloni and McDermott have an off-screen bromance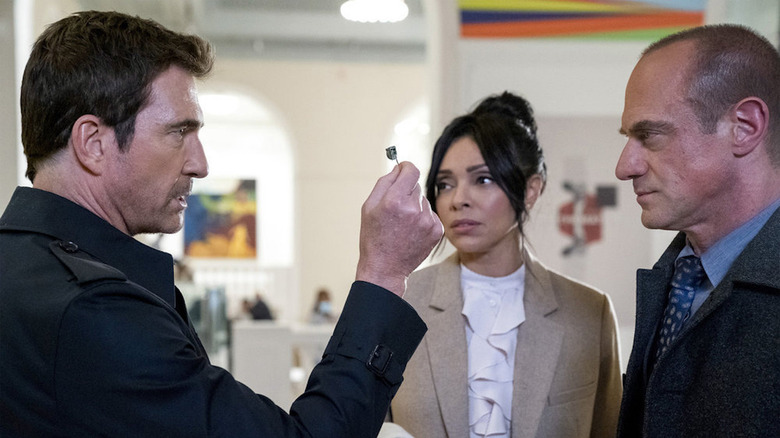 NBC
Christopher Meloni and Dylan McDermott are talented actors who do a great job of convincing viewers of "Law & Order: Organized Crime" that there is beef between them. However, that couldn't be further from the truth. It turns out that they have a very strong bromance in real life.
All one has to do is scroll through their respective social media profiles to see how much affection the men feel for one another. One of their playful online moments saw Meloni take to Instagram last year and share a picture of them laughing together. "Yo @dylan.mcdermott I'm only smiling cuz it's ur B Day. Have a great day and then come to play," he wrote. McDermott has also gotten in on the social media banter, as evidenced by a photo of them in a men's room that he shared on his own Instagram account.
Meloni is clearly a fan of his on-screen rival's acting abilities as well. During a recent interview with Access Hollywood, Meloni said that McDermott is full of "style," "etiquette," and "je ne sais quoi." Meloni then capped off his compliments by describing his co-star as a "good-looking man," much to everyone's delight.