The Most Surprising Thing About The Jackass Set According To Rachel Wolfson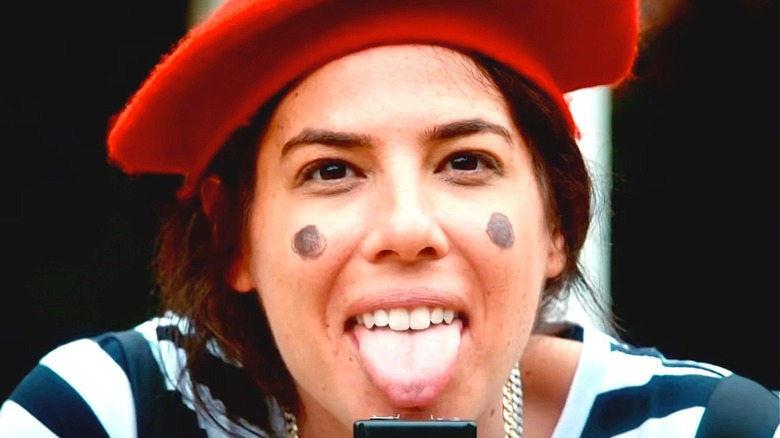 Paramount Pictures/YouTube
"Jackass" star Johnny Knoxville and his crew of stunt people have shocked and delighted audiences throughout the past two decades. The franchise's fourth film, "Jackass Forever," premiered in 2022. The movie featured original cast members and a few new fearless performers, including comedian Rachel Wolfson. While speaking to IndieWire in February 2022, the "Chronic Relief" podcast host shared how she ended up becoming the breakout star of "Jackass Forever." She explained that Knoxville had been impressed with her stand-up routines and sent her an Instagram message requesting a phone call. During the conversation, he told the comedian that he wanted her on board for "an anniversary special" that "had something to do with 'Jackass.'"
"As soon as I heard 'Jackass,' I was like, 'Whatever this is, I want to be a part of it,'" said Wolfson. During an interview on "The Kelly Clarkson Show" alongside Wolfson, Knoxville revealed the production team had the new cast members come "in for a two-day test in December of 2019" to ensure that they were the correct choice. "Luckily within an hour of shooting, we're like this is good, we're all jelling," said the "Teenage Mutant Ninja Turtles" star. 
While Wolfson immediately fit right in with her "Jackass Forever" co-stars, she found one aspect of filming to be surprising.
Wolfson was surprised by the serious on-set health protocols and Johnny Knoxville's natural hair color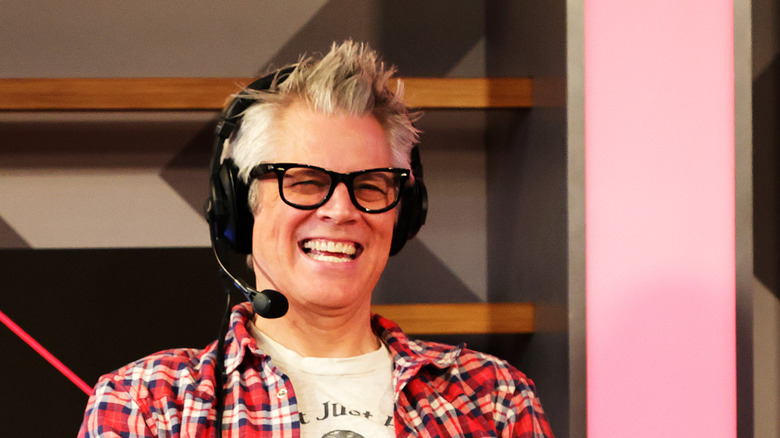 Cindy Ord/Getty Images
During her IndieWire interview, Rachel Wolfson revealed that she was shocked that the "Jackass Forever" cast and crew "really took COVID safety seriously." She noted that she found the intense safety precautions surprising, considering the movie's stars were continually putting themselves in danger. "It's so funny that you're on the set of 'Jackass,' where nothing is safe, and they really took it seriously! It was like the gold standard of COVID safety, which if you think about, is laughable," stated the comedian.
Wolfson also shared that Johnny Knoxville's appearance caught her off-guard during the "Kelly Clarkson Show" interview. She explained that the father of three "had dark hair" when production began. As filming progressed, however, he stopped dying his hair.
"One day he shows up to the set looking like silver Foxville here. I was like, what is [this] –- I don't recognize this person,'" she recalled. She went on to say she thinks Knoxville's gray hair gives him "a strong resemblance to Jamie Lee Curtis." In a separate interview with USA Today, the "Dukes of Hazzard" star explained that he decided to showcase his natural hair color when the film crew took a six-month break in 2020 because of the coronavirus pandemic.