Jason Ritter Addresses That Gross Pat Scene In Raising Dion Season 2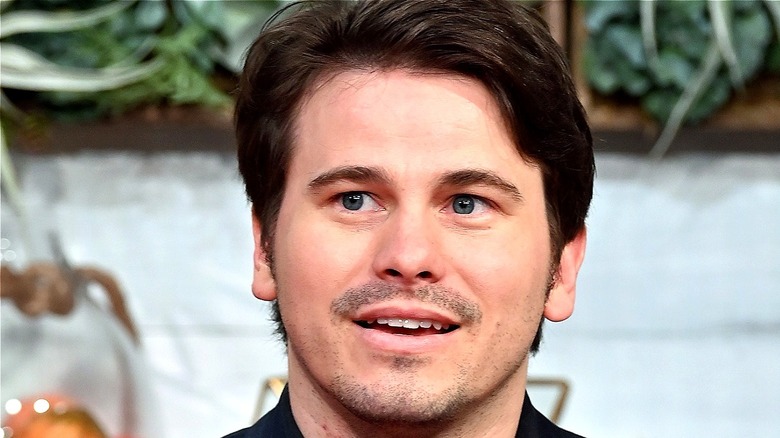 Slaven Vlasic/Getty Images
Created by Carol Barbee and based on the comic book of the same name by Dennis Liu, "Raising Dion" follows a mother named Nicole Warren (Alisha Wainwright), who, after her husband Mark's (Michael B. Jordan) death, is left to raise their son, Dion (Ja'Siah Young), on her own. As if being a single parent weren't complicated enough, their situation becomes even more complex when Dion begins showing supernatural abilities. With the help of Mark's best friend, Pat (Jason Ritter), a biotech engineer and Dion's godfather, Nicole seeks out information about where Dion's powers came from and works to keep them a secret. The 2nd season of "Raising Dion" premiered on Netflix on February 1, 2022.
"Raising Dion" has had plenty of memorable moments, but one scene from Season 2 stands out, in which Pat takes an experimental serum, resulting in him foaming at the mouth — except the foam is bright, glowing yellow, and goo-like. The other characters rush him to the hospital, but Pat still goes into a coma — he survives in the end, having gained the power to heal his own body.
It's a major storyline in the back half of Season 2, all beginning with the very memorable — and gross — image of Pat. In a recent interview, Ritter discussed what filming that scene was like.
Ritter liked the taste of the fake foam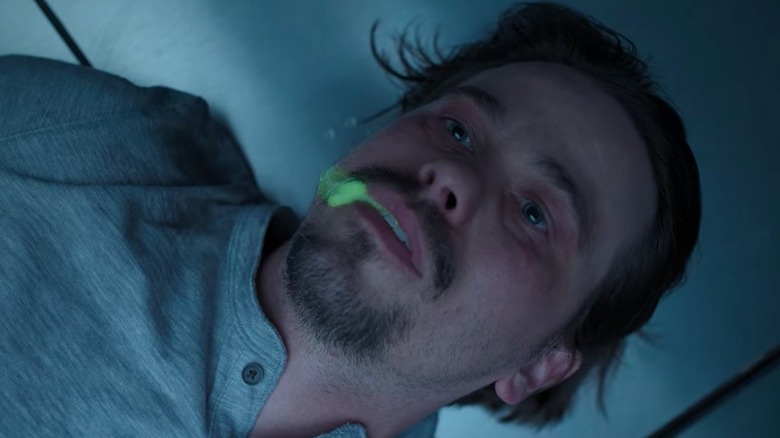 Netflix
The foaming in Pat's mouth in the scene may have looked extremely gross, but it turns out that filming the scene was far from gross for Ritter. During a discussion with DC Film Girl, Ritter was asked to break down what that scene was like to film — specifically, the interviewer wanted to know what the "foam" tasted like (and expected it to taste as gross as it looked).
Ritter began by saying that the closest comparison he could make was to "lemon-lime Gatorade." He continued, "It was sort of sour and lemony and refreshing ... I actually quite liked the taste of the foam in my mouth. I was like, 'Let's get some more,' it wasn't that bad!" Reiterating how much he enjoyed the taste, Ritter wrapped up the question by saying, "I would have some right now if I had it."
With all that in mind, viewers with queasy stomachs can feel a bit better while watching the graphic scene knowing that, behind the scenes, the foam tasted like a popular thirst-quenching sports drink.