Raising Dion Season 3 - What We Know So Far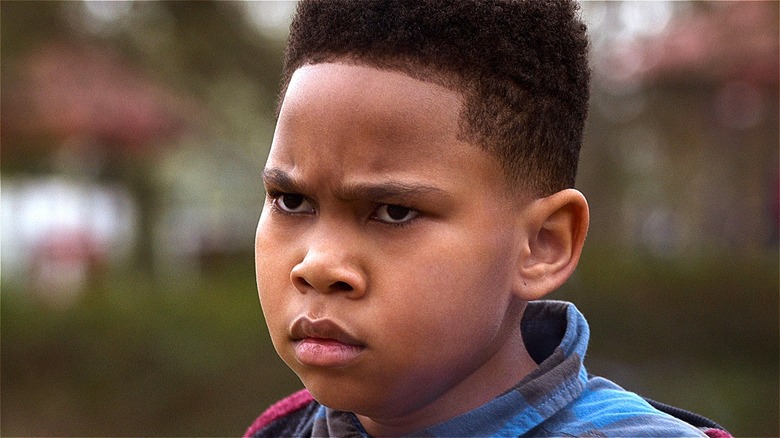 Netflix
After facing production delays due to the COVID-19 pandemic, Season 2 of "Raising Dion" is finally here. The Netflix series is based on the comic book and short film by Dennis Liu. It follows Nicole Warren (Alisha Wainwright) and her son Dion (Ja'Siah Young) as she navigates mourning her late husband, raising Dion as a single mother, and dealing with the superhero powers he suddenly begins to display.
Season 1 chronicles their journey with understanding these newfound abilities while protecting Dion from potential exploitation, while Season 2 sees the family seeking guidance from the biotechnology lab where his father worked. After the unexpected betrayal by family-friend Pat Rollins (Jason Ritter) in the Season 1 finale, they must grapple with whether or not he can be trusted again. The stakes are higher than ever in Season 2 as Dion embraces his role as the Mind Mover and protects his neighborhood from evil — that is, when he isn't at school.
Although the new episodes have only been on Netflix since February 1, "Raising Dion" fans are already curious about what Season 3 might bring.
The Raising Dion cast rallies for Season 3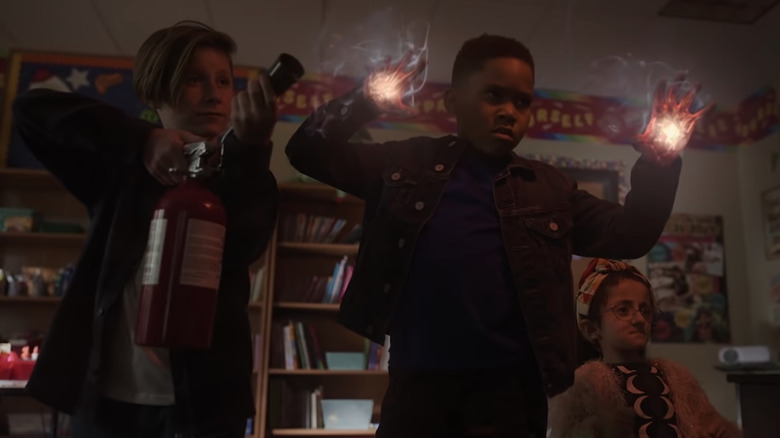 Netflix
While Netflix has yet to renew "Raising Dion" for a third season, a post-credits scene in the Season 2 finale reveals that this is only the beginning of Dion's journey as the Mind Mover. The scene flashes several years forward to a villainous Pat leading his army through a ravaged city, seemingly victorious until Dion appears to save the day. This doesn't mean that another season is guaranteed, but it shows that the story is far from over.
The young cast is already rallying to get "Raising Dion" renewed. In a playful Instagram video, Ja'Siah Young, Sammi Haney, Gavin Munn, and Griffin Robert Faulkner explain that "the fastest and safest way" to secure another season is by streaming Season 2 within the first 30 days that it hit the platform.
"If enough people do that, they'll quickly renew it for a Season 3," says Young. The actors encouraged fans to watch the series right away and share it with others.
"Raising Dion" is currently trending at Number 1 on Netflix Kids.