Why Some Mindhunter Fans Prefer Season 1 Over Season 2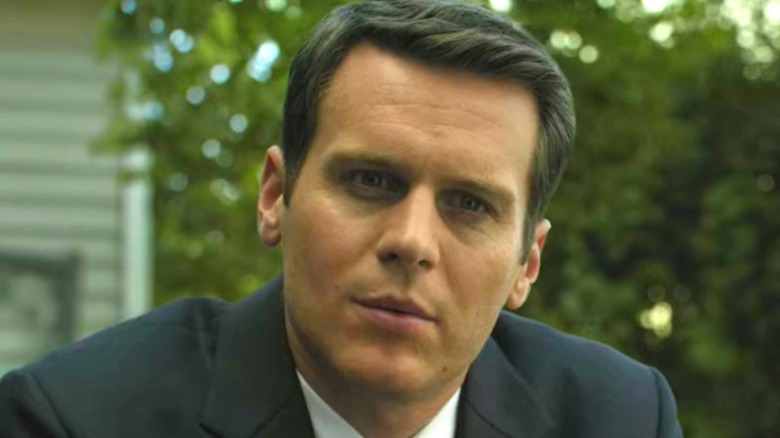 Netflix
Much to the dismay of fans everywhere, the Netflix series "Mindhunter" doesn't seem to be moving forward with Season 3, at least not any time soon.
In January 2020, TVLine reported the series' stars Jonathan Groff, Holt McCallany, and Anna Torv had been released from their contracts while "Mindhunter" executive producer David Fincher focused on other projects. Then in October 2020, Fincher all but confirmed to Vulture that Season 3 was a no-go thanks to its expensive budget. "Listen, for the viewership that it had, it was a very expensive show," Fincher said. And on some level, you have to be realistic — dollars have to equal eyeballs."
But while "Mindhunter" fans are still holding out for Season 3, as technically the show hasn't been canceled, many are debating which of the two seasons is better. Season 1 sets up the FBI's Behavioral Science Unit with agents Holden Ford (Groff) and Bill Tench (McCallany), plus psychologist Dr. Wendy Carr (Torv) at the helm. The trio is tasked with interviewing the country's most notorious killers in the hopes of learning their motivations and insight to solve current cases. Meanwhile, Season 2 centers on the Atlanta child murders that occurred from 1979 to 1981.
Although both seasons are certainly gripping looks into the minds of serial killers, some fans prefer Season 1 over Season 2.
Some think Season 1 had better storylines and character building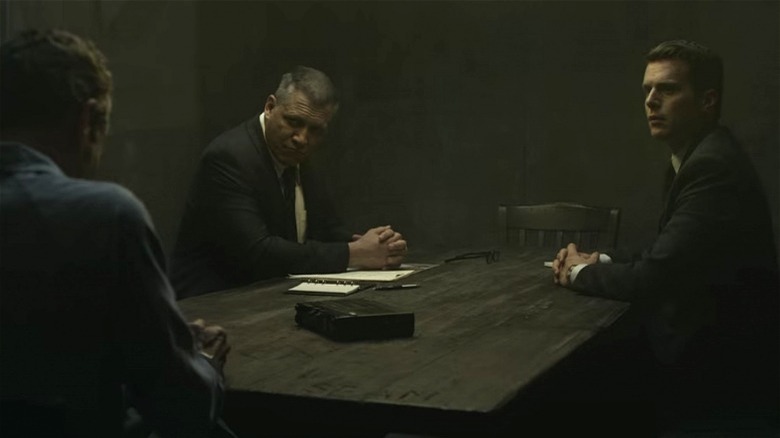 Netflix
In every new TV series, the first season has to set up the story, characters, and setting, and hopefully enough viewers will find the set-up enticing enough to order a second season. But for some "Mindhunter" fans, the introductory first season proved to be the better of the two.
According to Redditor u/9180365437518 who posed the question, "Anyone else think Season 1 is so much better than 2?" major characters from Season 1 were put on the backburner in Season 2. "The pacing felt different, Tench side story in the end didn't really matter much, the new boss seemed like a waste of character and Holden felt like a caricature of his Season 1 self," they wrote.
Another user agreed, and wrote, "I think the second season is fantastic, don't get me wrong, but for me the first season really hit that sweet spot. I loved the natural progression of the three characters working as a team and the buildup of Holden's character." The user continued and wrote of Season 2, "It seemed like they knew exactly what they wanted to do with the other two but Holden's character got a little forgotten."
Additionally, u/Tularemia wrote that they "completely agree," and chalked up their preference to Season 2's storyline. They wrote, "Season 1 had character arcs and more purposeful storytelling. Season 2 went nowhere, and the 'Bill Tench's son has serial killer tendencies' arc was contrived shark-jumping nonsense."