The Role You Likely Forgot Usher Played On The Bold And The Beautiful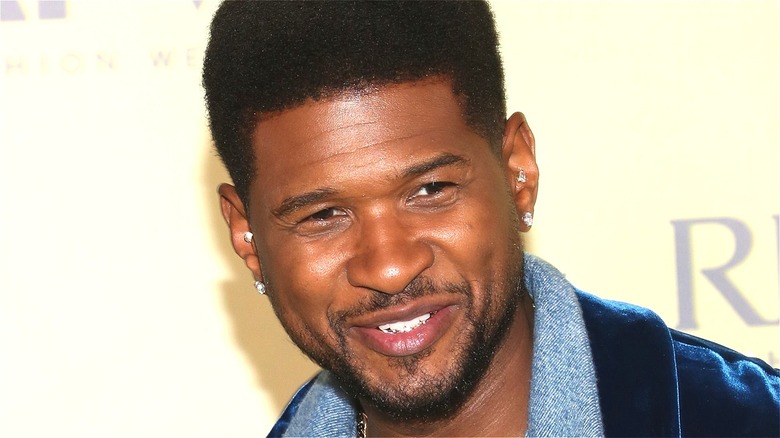 Paul Archuleta/Getty
You'd be amazed how many of your favorite stars got their start on soap operas. Given the fact so many of them have hundreds, if not thousands, of episodes to their names, it makes sense they'd have to draw talent from an array of sources. And every so often, they give an actor their big break or hire someone who's already known to the masses to draw in more eyeballs. 
Gina Rodriguez would appear in over a dozen episodes of the soap opera "The Bold and the Beautiful" as Beverly from 2011 to 2012. No doubt the experience helped immensely when she landed her first leading role in "Jane the Virgin" on The CW in 2014. Other big names who had guest spots on the series over the years include the likes of Mario Lopez, Betty White, Fred Willard, Phyllis Diller, Wayne Brady, Alan Thicke, and Usher, to name a few. 
That's right; Usher may be known for his silky-smooth voice and incredible dance moves, but he's been known to dip his toes into acting once in a while. He even had a recurring gig on "The Bold and the Beautiful" for a while.
Usher appeared as Raymond for nine episodes of The Bold and the Beautiful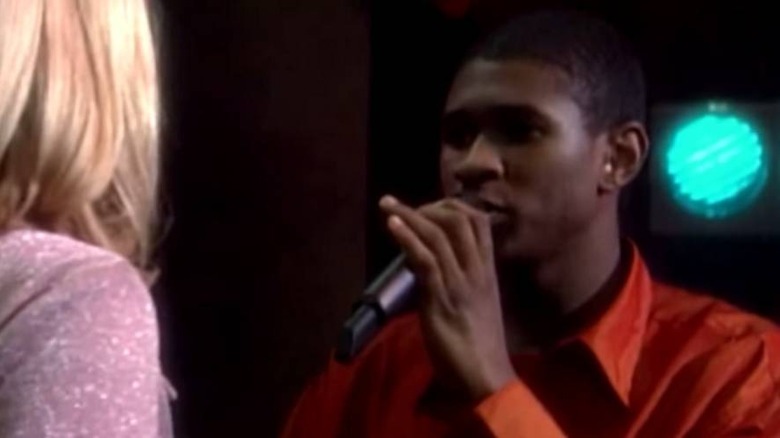 CBS
Usher's time on "The Bold and the Beautiful" began in 1998 as singer Raymond. He's an up-and-coming talent on the series, who's incredibly talented, but that goes without saying with Usher in the role. His storyline mostly revolved around a prospective romance between him and Amber Moore (Adrienne Frantz). She flirts with him even though she's in a committed relationship, which gets her on the wrong side of C.J. Garrison (Mick Cain).
The late 1990s was an important era in Usher's career, as he already had two studio albums under his belt by the time he showed up on the soap opera, namely 1994's "Usher" and 1997's "My Way." Usher even sings the single "My Way" during an episode of "The Bold and the Beautiful" because naturally, he has to show off those gorgeous pipes at some point during a cameo appearance.
It wasn't Usher's last time appearing in front of the camera outside of a music video, either. More recently, he played himself during the 2019 film "Hustlers." And he popped up again as himself in the 2016 comedy "Popstar: Never Stop Never Stopping." It's Usher's world; we're all just living in it.