Iron Fist Actor Says Season 2 Should Start Filming In December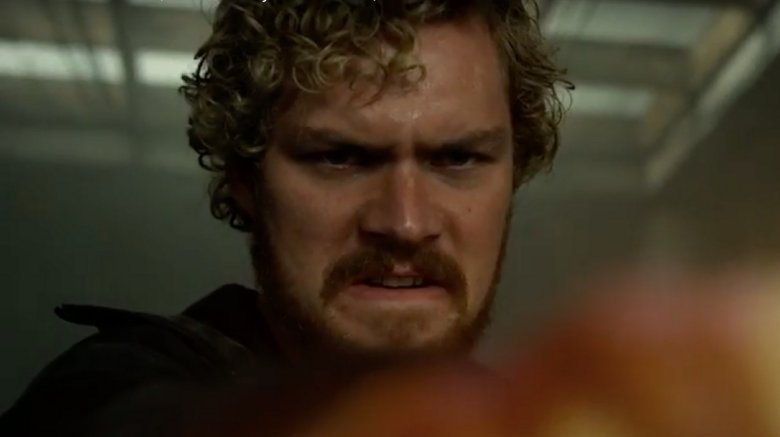 Iron Fist officially has a second season order and a new showrunner to go with it, and now, we have an idea of when the divisive series's sophomore outing will be on the way. Sacha Dhawan, who played Davos in the show's first season, revealed in a recent interview with Screen Geek that the show is aiming to start production in December.
Iron Fist's first season starred Finn Jones as Danny Rand, the heir to the Rand fortune whose life was turned upside down when his family's private plane crashed, killing both of his parents. Danny was then taken to the mystical land of K'un-Lun, where he was trained to be an expert warrior, eventually earning himself the power of the Iron Fist. 
The show was easily the most divisive of Marvel's next series, earning whitewashing critiques and falling at just a 17 percent on Rotten Tomatoes, far below Marvel's other outings. Still, though, the series eventually earned a second season renewal, with Luke Cage's Misty Knight (Simone Messick) set to join as a new partner for Colleen (Jessica Henwick) and Raven Metzner (Sleepy Hollow) stepping up as the new showrunner. He replaces Scott Buck, who left the show due to his work on Marvel's Inhumans.
It's unclear what other characters will be back for Iron Fist season two, and Dhawan wasn't able to confirm if he'll be making a return. However, with his character's arc in the comics, it would definitely make a lot of sense for him to be brought back as an antagonist for Danny. (He certainly has reason to be mad at the hero after the destruction of K'un-Lun that Danny discovered at the end of season one.)
While he couldn't say if he'll be a part of the second season, Dhawan does know what he wants to see, saying that he'd like it to delve further into the mystical side of Danny. "That's the most intriguing part with my character and for me is the world of K'un-Lun," he said. "I would love to see more of Danny and Davos' training in K'un-Lun, you know with Lei-Kung, the Thunderer. Hopefully gonna see all of that, and see a lot more of him hopefully. I think there is an interesting dynamic. There's a bit of a story to be told."
Dhawan also confirmed in the interview that he won't make an appearance in the team-up The Defenders, although Jones' Danny and Henwick's Colleen both will. If Dhawan's comments are correct, the pair will then have just a few months to prep for Iron Fist's second season, which will then likely debut at some point in the back half of 2018. While we wait to learn more about Iron Fist season two, see where the first season went wrong.