The Real Reason Matthew Was Killed On Downton Abbey
We are just a short while away from the return of the Crawleys on the big screen in "Downtown Abbey: A New Era." For many fans, six seasons of the series was not enough time with the aristocratic family and their amusing staff. Thankfully, series writer Julian Fellowes wasn't ready to close the doors on the series and released the "Downton Abbey" film in 2019, with "A New Era" on the way.
Much like a real household staff, the cast of "Downton Abbey" was ever-changing. There was the housemaid Gwen Harding (Rose Leslie) who left the abbey after landing a job as a typist. Then there was Jimmy Kent (Ed Speleers), a footman who was sacked after he was caught in bed with Lady Anstruther. The series doesn't shy away from killing off favorite characters, either. Footman William Mason (Thomas Howes) died from an injury sustained while fighting in WWI. Then, of course, every fan's heart shattered when Lady Sybil (Jessica Brown Findlay) died after the birth of her baby. However, one character's death left fans in an uproar, more so than Lady Sybil.
Dan Stevens wanted to pursue other roles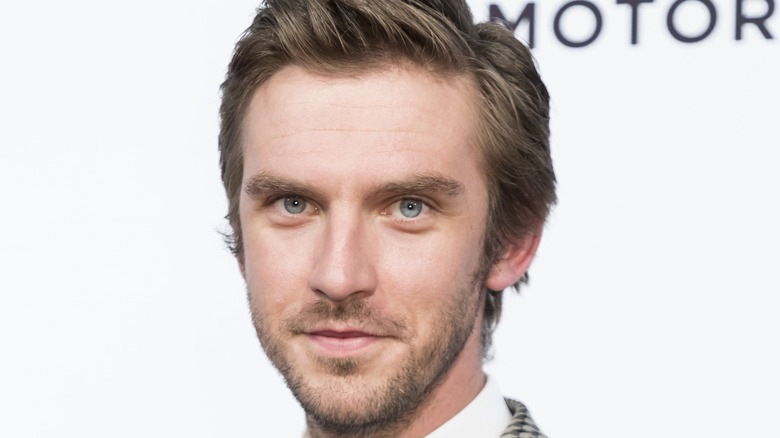 Sam Aronov/Shutterstock
Throughout "Downton Abbey," Matthew (Dan Stevens) and Lady Mary (Michelle Dockery) remained a steady will-they or won't-they couple, but then they finally professed their love for each other and were married at the beginning of Season 3. The two were constantly going back and forth with their feelings for each other, so fans finally got what they wanted when the two were married. In a cruel twist of fate, Matthew died at the end of Season 3 after a car crash, leaving fans devastated.
According to Dan Stevens, his character's sudden death was a personal choice to explore more acting roles. "It is a desire for freedom really," he told The Telegraph. "I don't see money or a particular status as an actor as a goal but I want to do the best work I can in as interesting a range of roles as I can. And I think a moment like this is quite unique and presents those opportunities more than ever before." Sadly Matthew's death means we can say for certain that  he won't be returning for "Downtown Abbey: A New Era."
Since finding fame on the hit series, Stevens has gone on to make an even more successful name for himself. He landed the lead role in "Beauty in the Beast" and "Apostle," plus the series "Legion."