The Blue Bloods Star You Might Have Missed In The Avengers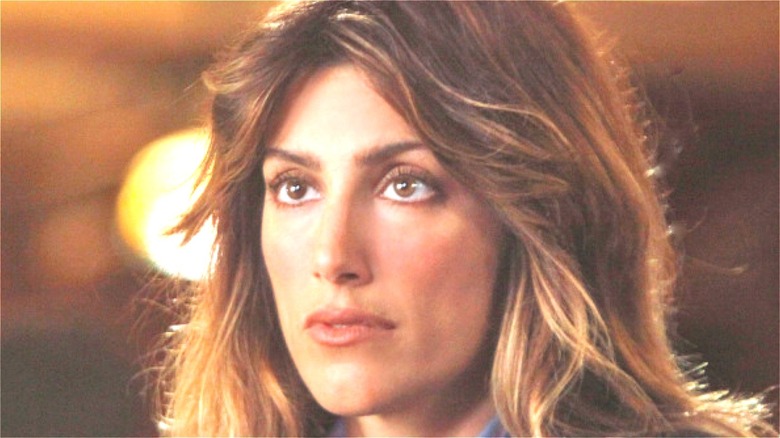 Craig Blankenhorn/CBS
Back in 2012, there came a day, a day unlike any other, when Earth's mightiest heroes found themselves united against a common threat. On that day, "The Avengers" were born, in their eagerly-anticipated debut to the Marvel Cinematic Universe that would dominate the world. The sixth film in a blooming franchise, the superhero team-up session boasted an array of talent that would see iconic comic book characters finally get together and stop an alien invasion in New York. But while the film broke new ground in blockbuster movies with an impressive cast list that had helped build this brave new world, "The Avengers" also had some surprising supporting talent.
Amidst the hammer-throwing and the chest-thumping super supremacy, Marvel's first big movie event also made space for a "Blue Blood" star in one of the film's most iconic moments. One that surprisingly saw one of the many notable officers from the hit TV show play another in the significant comic book adaptation, which saw him have a brief altercation with one of the greatest heroes that ever lived.
Robert Clohessy took orders from Captain America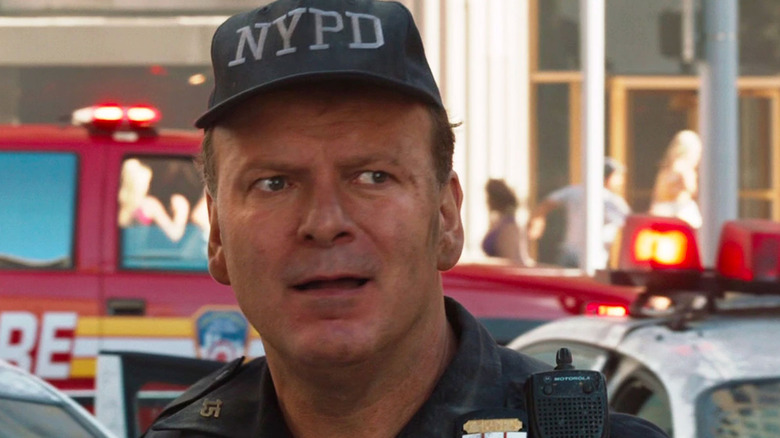 Marvel/Disney
Appearing as the right-hand man to Commissioner Reagan (Tom Selleck) in "Blue Bloods," Robert Clohessy plays Lieutenant Sidney "Sid" Gormley and has been in the show for all of its 11 seasons so far. However, in Marvel's massive movie outing, he was demoted to Sergeant, and thrown into the middle of the Chitauri attack on New York, in one of the film's funniest moments.
Cast your mind back, and you'll remember that shortly after Natasha (Scarlett Johansson) and Clint's (Jeremy Renner) chat over their time in Budapest, Captain America (Chris Evans) comes to the rescue of New York's finest that are out of their depth. Initially advising on a strategy to protect civilians, Clohessy's clueless cop questions why he should take orders from a walking flag. That is, of course, until Cap does what he does best (which he could do all day), leading Clohessy's Sergeant to follow the hero's lead.
It's a bit part in a massive film, but one that's just as memorable as any other incredible moment that the 2012 flick has to offer.