Reese Witherspoon, Jennifer Aniston Team Up For New TV Series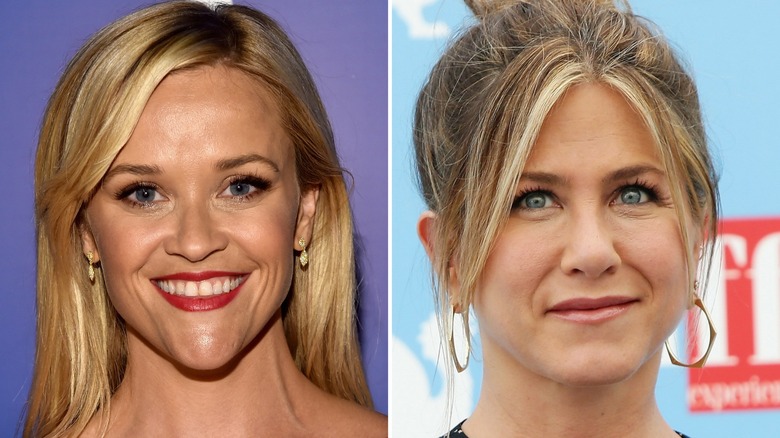 Getty Images
Jennifer Aniston and Reese Witherspoon are delving into the world of New York morning shows for a new TV series, according to The Hollywood Reporter. The show will reunite the two actresses, who previously played sisters on Friends.
Not much of a plot description for the show was made available, but it is said to explore "morning shows and the larger New York media scene they inhabit." The series does not have a network attached yet, but it set to be shopped to premium cable and streaming services, where it is likely to attract quite a few bidders.
Both actresses are set to executive produce and star in the series, which has a script from House of Cards writer Jay Carson based on an original idea from former HBO head of drama Michael Ellenberg. Steve Kloves (Fantastic Beasts and Where To Find Them) will also executive produce alongside Lauren Levy Neustadter, of Witherspoon's Hello Sunshine production company.
Witherspoon recently made a very successful jump to TV with the buzzy HBO series Big Little Lies, which earned her an Emmy nomination. While the actress still has exciting upcoming film roles in movies like A Wrinkle in Time and Tinker Bell, she definitely seems interested in further expanding into TV both behind and in front of the camera.
For Aniston, the project marks a long-awaited return to the medium, which brought her a Golden Globe and an Emmy win, among many nominations, for her part as Rachel on Friends. (She also holds an Emmy nomination for her guest turn on 30 Rock.) Aniston previously told Variety that she would be interested in returning to television, saying, "That's where the work is. That's where the quality is."
There is no word yet on a timeline for the series, but, with two A-list actresses attached, we should definitely be hearing more about it in the future. For now, see all of the TV shows that will blow you away this year.