The Rocky Movie That Made The Least Amount Of Money In Theaters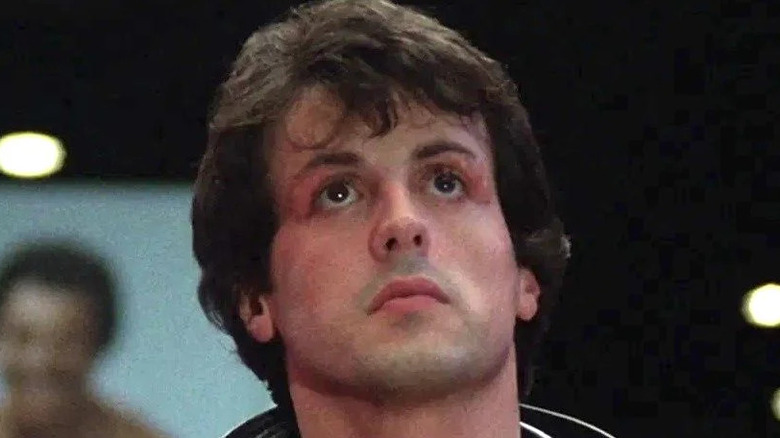 MGM/United Artists
Few films have had the same kind of impact — not just in show business, but on pop culture as a whole — that 1976's "Rocky" has. The John G. Avildsen-directed film, which introduced the world to future action megastar and Golden Globe winner Sylvester Stallone, continues to resonate with movie fans even now, almost 50 years after it debuted in theaters.
People continue to flock to the Philadelphia Museum of Art, just to run up the steps leading to the building like Rocky Balboa (Stallone) did when he was training to take on Apollo Creed (Carl Weathers) for the first time. And they're still blasting Survivor's "Eye of the Tiger" and yelling out "Adrian!" too. 
"Rocky" was also a critical and commercial success, spawning five sequels; eight, if you count the first two "Creed" movies and the series' forthcoming third entry. Per The Numbers, the eight films that have been released as of this writing have combined to gross more than $1.5 billion at the worldwide box office. 
It may not be an MCU-level number, but for a series of low-key drama films — the majority of which were released before the megaplex was a thing — it's a jaw-dropping one. As successful as the franchise has been, though, one of its entries falls well short of matching the rest of them; not only from a financial standpoint but also in terms of critical reception.
Rocky V was rock bottom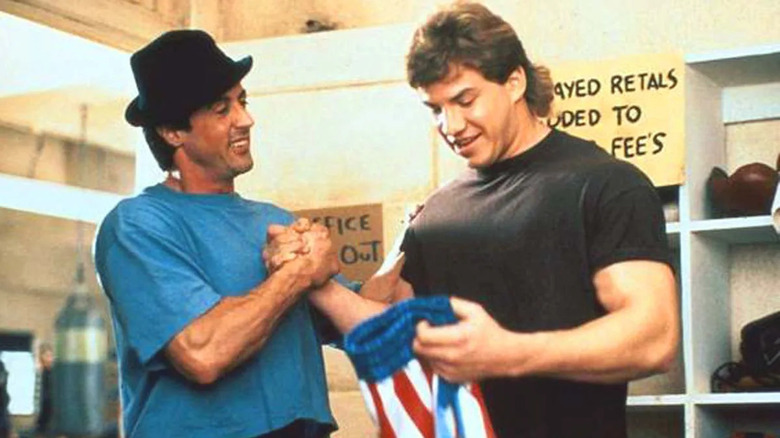 MGM/United Artists
It probably comes as no surprise that the worst-grossing film in the history of the "Rocky" franchise is none other than "Rocky V," which was released in 1990. By the time it hit theaters, five years had passed since the series reached its box-office peak with the $300-plus million-grossing "Rocky IV." Clearly, absence did not make the heart grow fonder.
"Rocky V" grossed just under $120 million at the worldwide box office. And while that's a fine return on investment when one considers it had an estimated production budget of $42 million, per IMDb, the steep drop from the previous film was enough for producers to put the Italian Stallion on ice for 16 years before bringing him back for "Rocky Balboa."
The movie also marked the rock-bottom point for the series from a creative standpoint. On the review aggregator Rotten Tomatoes, "Rocky V" has an approval rating of just 30%. In a 2001 retrospective review for the BBC, Almar Haflidason wrote, "like watching some favorite relative die, Stallone subjects the viewer to a miserable and pathetic end for such an enduring character."
It may not have been a knockout punch for the series, but "Rocky V" probably warranted a standing eight-count at the least.