The Tom Cruise Classic Woody Harrelson Regrets Passing On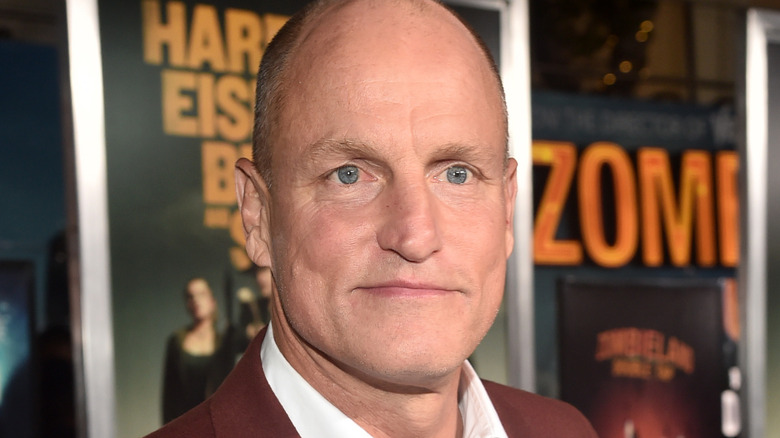 Alberto E. Rodriguez/Getty Images
Versatile Oscar nominee and all-around good dude Woody Harrelson is one of the few stars who, should his name be added to a film's cast list, you're guaranteed a good watch. Whether it's "No Country for Old Men" or "Zombieland," Harrelson is a talent that gives it his all in whatever fashion is required. The results are always, to put it scientifically, bloomin' marvelous. However, some chapters in movie history lacked a distinct amount of Woody. For example, there were some films that had their eye on Harrelson stepping in to provide some input as a vital role, but they sadly never came to pass.
One entry, in particular, is a film that, if you squint hard enough, you can see Harrelson would've been an excellent fit for and that even he regrets turning down. One that would've seen him going just a little crazy in an office, goldfish in hand, and catching the attention of Renée Zellweger, who he most certainly would've had at hello.
Woody Harrelson was almost Jerry Maguire
In a 2019 interview with Esquire, Woody Harrelson revealed that he had been offered the lead part for "Jerry Maguire" but ultimately passed on the film after voicing his concerns to producer James L. Brooks. The role, which eventually went to Tom Cruise, followed a sports agent who, after writing a tell-all memo about the work environment he's in, is let go, leaving him desperate to build his way back up. "I was offered—what's the 'Show me the money' movie? 'Jerry Maguire'?" Harrelson asked. "I was offered 'Jerry Maguire,' and I said to Jim [Brooks], 'Nobody is going to give a s–t about an agent.'"
Of course, things didn't quite pan out the way Harrelson expected. "Jerry Maguire" became one of the top 20 films of 1996, earning $273 million worldwide (via The Numbers). It didn't do too badly at the Oscars either, with Cuba Gooding Jr. walking away with Best Supporting Actor (via IMDb) and his demands of being shown the money getting cemented in cinema history. The film also earned four other nominations, including Best Film and Best Actor for Tom Cruise.
Might it have been a different story had Harrelson been in the picture? It seems we'll never know.