Set Photos Give Us Our First Look At Daniel Radcliffe As Weird Al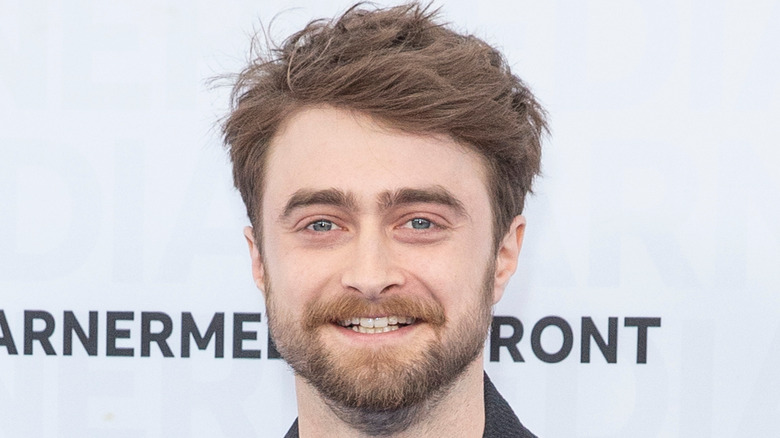 Lev Radin/Shutterstock
Alfred Matthew Yankovic, better known by fans as Weird Al, has been a comedic superstar for decades. He is known for his hilarious song parodies, including 1996's "Amish Paradise" and 2006's "White & Nerdy." No major hit has been safe from the playful parodies of Weird Al ever since his first single in 1979, "My Bologna." Weird Al's comedic creations have earned him several Grammys, and he's even made a plethora of television and movie appearances over the years (via IMDb).
It's only appropriate that such a seasoned celebrity would get their own biopic, and as it turns out, Weird Al is helping write his own: "Weird: The Al Yankovic Story" (via The Hollywood Reporter). When it was announced that Daniel Radcliffe would be playing Weird Al in the upcoming movie, there was a lot of excitement built up, and fans have been waiting with plenty of anticipation to see what that transformation will ultimately look like for Radcliffe.
Daniel Radcliffe rocks the perfect Weird Al ensemble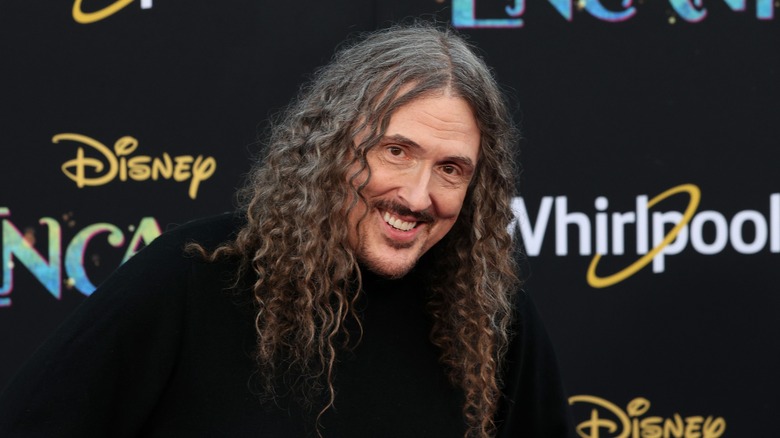 Kevin Winter/Getty Images
E! recently shared a glimpse of Daniel Radcliffe all done up and in his final form as the legendary funnyman in "Weird: The Al Yankovic Story."
The images show a smiling, iced coffee-wielding Radcliffe in full Yankovic attire. From head to toe, Radcliffe has the look of Yankovic pinned. He's even sporting the iconic Weird Al wardrobe with a button-down print shirt. Possibly the most crucial part of this look, however, is the hair. Yankovic's hair is something of a legend in its own right, and by the looks of it, Radcliffe is sporting the perfect wig to emulate Yankovic's hair in all its glory.
It's clear that Radcliffe is taking to his new role with ease, mustache and all, and while production just started on the film, it's clear there's already a lot to look forward to when it officially releases on Roku.