Who Plays Queen Ælfgifu In Vikings: Valhalla?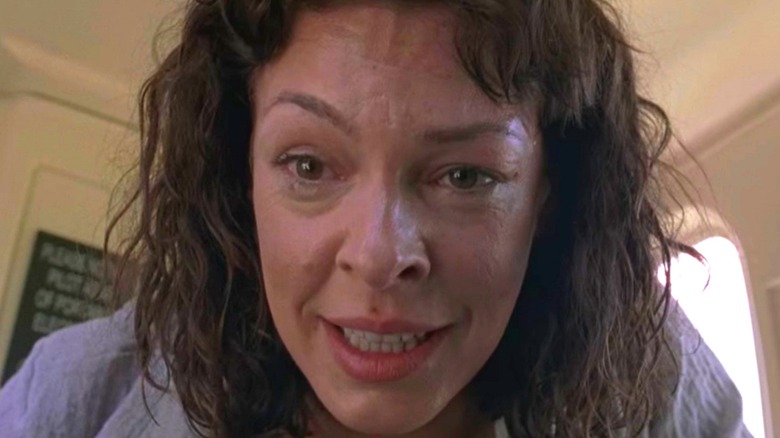 AMC/Netflix
Though Netflix's "Vikings: Valhalla" is inspired by genuine history (and a bit of legend that may or may not qualify as history), much of the drama surrounding the series centers on the writers' abilities to weave larger-than-life narratives into enjoyable television. 
Of course, in addition to routinely heavy doses of artistic license, the entertainment aspect also requires that talented actors and actresses step into the roles of real-life historical figures. To name only a few, "Vikings: Valhalla" sees Norse legends like Leif Erikson, Freydis Eriksdotter, and King Canute the Great portrayed via the talents of performers like Sam Corlett, Frida Gustavsson, and Bradley Freegard,. 
Some of these names may not sound familiar to all audiences, but there's one actress in this series we're betting TV addicts everywhere are already very familiar with. Queen Ælfgifu, the first wife of King Canute the Great, doesn't appear in "Vikings: Valhalla" until quite late in Season 1, but she nonetheless makes a significant impact on its direction. If you think Queen Ælfgifu looks familiar, you've come to the right place for a quick look at the background of the actress playing the role. Hint: You may recognize her from a long-running cable drama.
The Walking Dead's Pollyanna McIntosh plays Queen Ælfgifu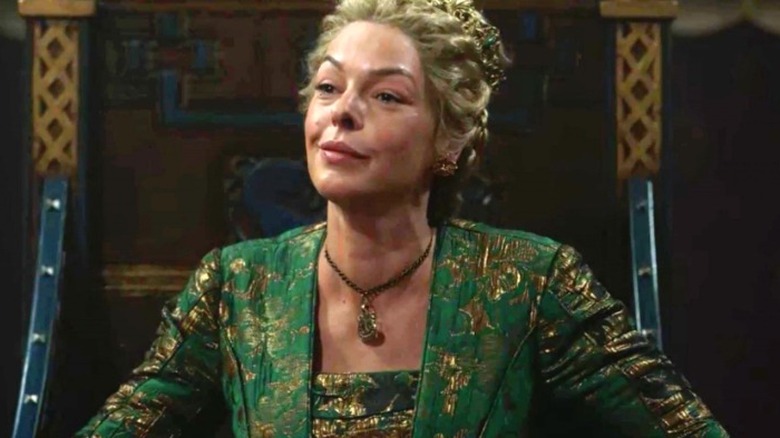 AMC/Netflix
The actress playing the role of Queen Ælfgifu is none other than Pollyanna McIntosh. 
Though the 42-year-old actress has appeared in a variety of productions throughout her decades in the film and television industry, she is arguably best known for her seasons on "The Walking Dead." In Seasons 7, 8, and 9 of the zombie drama, McIntosh portrayed a character named Anne (aka Jadis), the leader of the Scavengers (aka the so-called "Garbage People"). In addition to starring in 24 episodes of the flagship series, McIntosh appeared in six episodes of "The Walking Dead: World Beyond" and is slated to return in the franchise's long-gestating film trilogy (via Entertainment Weekly).
However, McIntosh has certainly earned her thespian title outside of "The Walking Dead" universe too. According to IMDb, the beginnings of her career go all the way back to 2005 with her first appearance in an 89-minute horror film called "Headspace." Since her on-screen debut, McIntosh has appeared in more than 50 different productions, including relatively recent roles in AMC's "Lodge 49" and Netflix's "Chilling Adventures of Sabrina."
You can watch McIntosh as Queen Ælfgifu when the first season of "Vikings: Valhalla" premieres on Netflix on February 25 (via IMDb).