Who Was The Walking Dead Season 11 Episode 9 Dedicated To?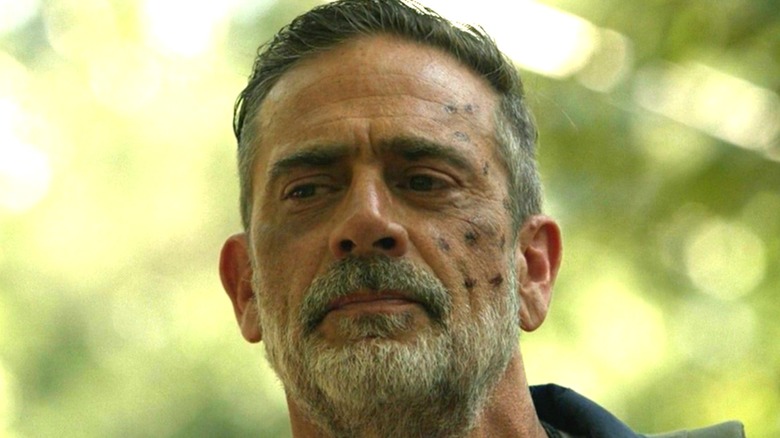 AMC
For many decades, it's been a fairly standard practice for productions of any size to include brief memorials in the credits for recently deceased cast and crew members. For example, "The Walking Dead" included a dedication title card in Season 9, Episode 1 ("A New Beginning") for Hershel Greene actor Scott Wilson, who died at the age of 76 only a day before the episode aired (via IMDb). 
Though most "Walking Dead" fans surely recognized Wilson immediately, this isn't always the case. Because of the many people who also work behind the scenes on such large productions, it isn't at all rare for film and TV fans to read a dedication for a name they don't immediately recognize. However, the moment often means quite a bit to the friends and families of the deceased.
Though many may not recognize his name, the first episode of "The Walking Dead" Season 11, Part 2 includes another memorial title card just as important as the last.
Stephen F. Campbell worked on The Walking Dead for seven seasons
"The Walking Dead" Season 11, Episode 9 ("No Other Way") is dedicated to the late Stephen F. Campbell, a former camera operator and director of photography who worked on the long-running series for seven seasons. Campbell's death at the age of 65 was announced last November in a Facebook post by his daughter. No cause of death was given.
According to IMDb, Campbell is credited as the director of photography on a total of 36 episodes of the series. His first "Walking Dead" work came as a camera operator in Season 4, Episode 7 ("Dead Again"), while his final credit as the director of photography appeared in Season 10, Episode 16 ("A Certain Doom"), an episode which aired in October 2020. Prior to his work on the AMC series, Campbell also manned similar duties on a variety of other film and television productions, including the similarly themed 2009 film "Zombieland."
Campbell's additional credits as director of photography include three episodes of a 2017 documentary series titled "Lore," two episodes of 2012's "The Inbetweeners," nine episodes of 1999's "Mortal Kombat: Conquest," and a plethora of other short films, TV movies, miniseries, and features. Campbell also held jobs as a camera operator on television projects like "Halt and Catch Fire," "Graceland," "Sheena," and "The Sopranos." Notable film contributions also include work on 1997's "Rosewood," 1998's "The Water Boy," 2000's "Hoover," 2004's "The Punisher," and 2018's "Forever My Girl."
According to his obituary (via Tribute Archive), Campbell is survived by his wife, Pamela Campbell; mother, Rita Ryan Campbell; five children, Aubrie Canfield, Ian Campbell, Cameron Ilan, Fiona Campbell, and Riley Campbell; and three adoring young grandchildren.