The Disney Channel Movies You Likely Didn't Know Starred A Runaways Actor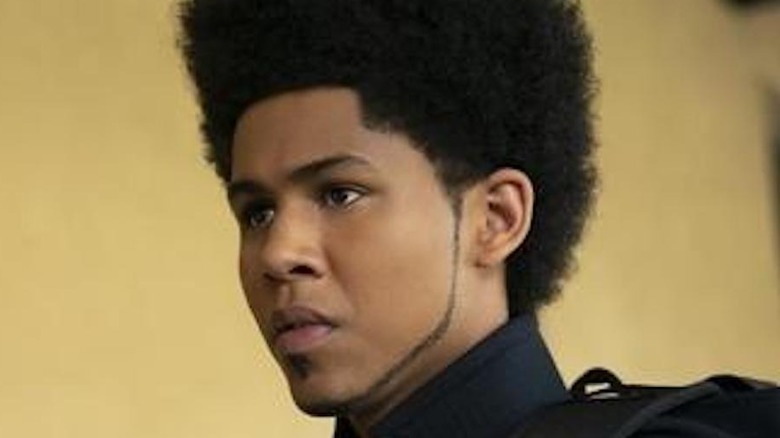 Hulu
Marvel's "Runaways," part of the Marvel Television continuity that included shows like "Daredevil," "Agents of S.H.I.E.L.D." and "Cloak and Dagger," focused on six teenagers who discover that their parents are part of a supervillain group called the Pride. The story was based on a newer Marvel property: a comic book series by Brian K. Vaughan that debuted in 2002 (via The Hollywood Reporter). The three-season Hulu television series starred an ensemble cast that included the evil adults as well as their offspring, who are discovering their own superpowers and eventually go on the run as they try to figure out how to stop their parents. 
The cast of the series, which aired from 2017 to 2019, included a number of promising young actors playing the roles of the titular Runaways, but one of them was a Disney Channel mainstay who starred in not just one, but two of the network's movies in the early 2010s.
He played male lead and presumed King Arthur reincarnation Will Wagner in Avalon High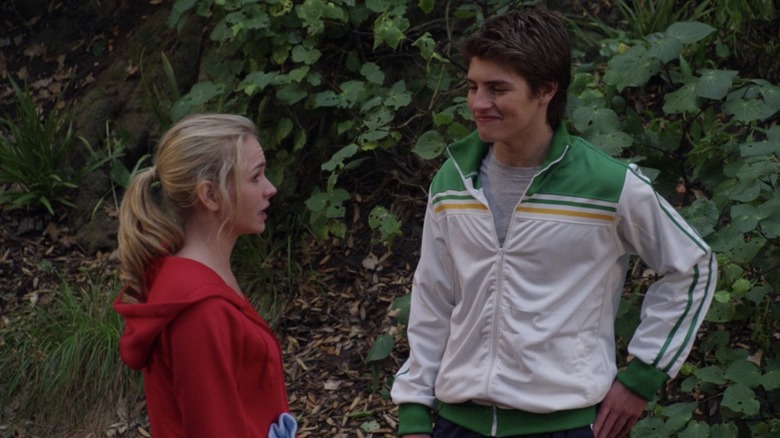 Disney Channel
The "Runaways" cast included Gregg Sulkin, a British actor who started his American career with the Disney Channel. In fact, when "Wizards of Waverly Place" ditched its "Harry Potter"-style plotlines and went a bit more "Twilight," he played Alex Russo's (Selena Gomez) werewolf love interest, Mason Greyback.
In 2010, Sulkin's first American acting job (as he told FanLaLa) was in "Avalon High," a Disney Channel Original Movie based on a Meg Cabot book (she also wrote "The Princess Diaries") — only with a gender-bending twist. The original book had Ellie Harrington entering Avalon High only to discover that her new friends, including Will Wagner, might just be reincarnations of King Arthur and other characters from the legends surrounding Camelot and the Knights of the Round Table. Ellie soon discovers that she herself has a role to play in the battle between good and evil that's apparently shaping up between Will and Marco, his stepbrother. In the DCOM, Ellie became Allie Pennington (Britt Robertson), and Sulkin plays football quarterback, golden boy, and all-around nice guy Will — but the reincarnation of Arthur isn't the obvious candidate, unlike in the novel. 
In an interview with ClevverTV, Sulkin called Will "the kind of guy that everyone looks to for inspiration" and the "guy who leads by example." He said one reason he liked the story so much was that "every character is very, very relatable." The TV movie was filmed in New Zealand, where the cast became close quickly because of the location away from family and friends. 
At around the same time that he was filming "Avalon High," Sulkin joined the cast of "Wizards of Waverly Place" as a recurring character, which led to his second Disney Channel movie appearance. 
He also starred as Alex's boyfriend on The Wizards Return: Alex vs. Alex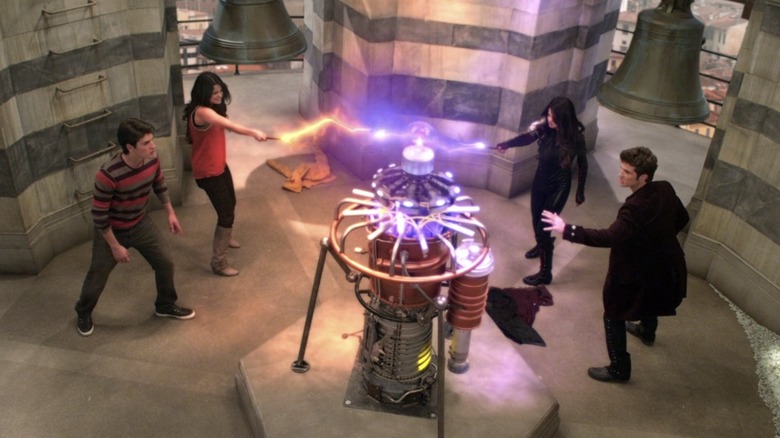 Disney Channel
Gregg Sulkin joined the show that made Selena Gomez a star in early 2010, in the third-season episode "Alex Charms A Boy" — and in his second episode immediately after, he was revealed as a werewolf. Sulkin went on to star in 18 more episodes of "Wizards of Waverly Place," including the two-episode series finale in January 2012, which pitted the Russo family siblings — Justin (David Henrie), Alex, and Max (Jake T. Austin) against each other in a competition to become the family wizard. It wasn't long, however, before the Russo family (minus Justin) were back in "The Wizards Return: Alex vs. Alex," which Disney referred to as a "TV special" — an hour-long return to the Russos' world that had Alex struggling to "grow up" and become a more respectable and responsible family wizard.
"I would say my character has definitely gotten more masculine and more English. The characters have just grown up ... and I think part of the charm of the show is that the audience got to grow with the characters," Sulkin told FanLaLa in advance of the special's Disney Channel launch, saying he was glad to return. "The friendships are so strong, and the dynamics are so strong between everyone, it was just a pleasure to kind of slip the shoes back on and get back into it."
Like other Disney stars, Sulkin parlayed his early roles into an up-and-coming career. You may have seen him since not just on "Runaways," but on movies like "Status Update" and "A Cinderella Story: Christmas Wish," plus Netflix's "Pretty Smart" — all projects in which he doesn't have supernatural abilities.