The Actor Replacement In Twilight That Bothers Some Fans
For a multitude of different reasons, sometimes our favorite shows and movies have to find actor replacements. Whether it be due to a scheduling conflict, an unfortunate passing, or behind-the-scenes beef, characters have to be recast, and such moves oftentimes elicit differing responses from audiences. Charles Melton replaced Ross Butler as Reggie on "Riverdale," Juliane Moore replaced Jodie Foster as Clarice in "Hannibal," Ashton Kutcher took over for Charlie Sheen as a new character in "Two and a Half Men", the list goes on and on.
Sometimes, the change can go over well, but other times, viewers might completely hate the actor switch. For example, fans were not so quick to warm up to Topher Grace's replacement in "That '70s Show." Just like when Kutcher's Walden Schmidt replaced Sheen's Charlie Harper, Grace's replacement did not take over his character as Eric Forman but came in as a new character to fill his empty spot. Josh Meyers joined that show as Randy, and viewers still don't seem to enjoy the character. There is a whole thread in the "That '70s Show" subreddit titled "Knockoff Eric" where fans share their grievances over the replacement.
The "Twilight" franchise, unfortunately, suffered a similar fate when the time came to film the "Eclipse" installment of the series. A certain actress had to be replaced, but fans still seem to enjoy the original actress' performance more.
Fans prefer Rachelle LeFevre over Bryce Dallas Howard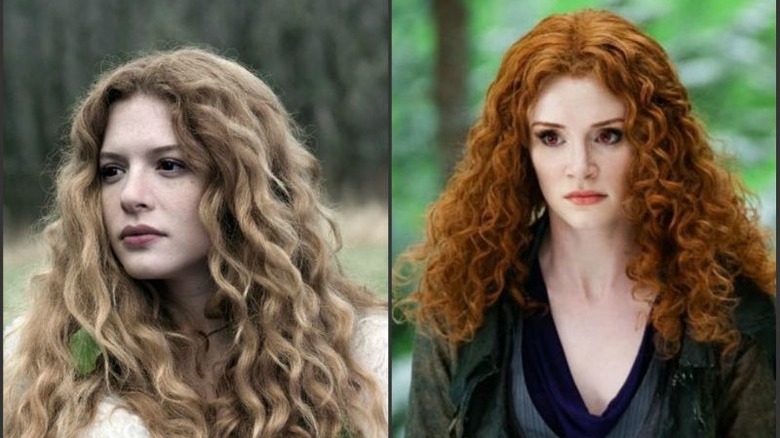 Summit Entertainment
The character of Victoria, originally played by Rachelle LeFevre, had to be replaced with a new actress. The actress who eventually took over was none other than Bryce Dallas Howard. The character in question was an antagonist who, in "The Twilight Saga: Eclipse," was trying to kill Bella (Kristen Stewart) to avenge an earlier death in the film series.
Howard is a talented and established actor, playing a number of great roles in films such as "The Help," "Jurassic World," "The Village," and "Terminator Salvation." However, fans still did not seem to enjoy her performance as Victoria. In the "Twilight" subreddit, fans discussed the two actresses' performances and their issues with Howard's replacement of LeFevre. The main issue fans seemed to have is that Howard felt too polished as compared to the wild and free spirit LeFevre brought to the role.
The initial post on the thread reads, "Rachelle's portrayal... seems to capture the 'wild and feral' essence Victoria has. Although BDH did a great job coming in to take over in Eclipse, she seems just a bit too polished." Other fans echoed the same issues, with u/Nuria_123 adding, "Agreed. She just seemed too, as someone else said, polished. Like she was too done up for the role."
A key aspect in this "too polished" issue was Howard's hair for the role, as u/emstewie14 pointed out. "It's the hair for me," they wrote. "It's terrible. It isn't free flowing, it's like a bunched up, too perfect wig." Howard did not do a bad job at playing Victoria, however, as most fans seem to prefer the wild and almost animalistic performance by LeFevre.