Netflix Has Big Plans For Dave Chappelle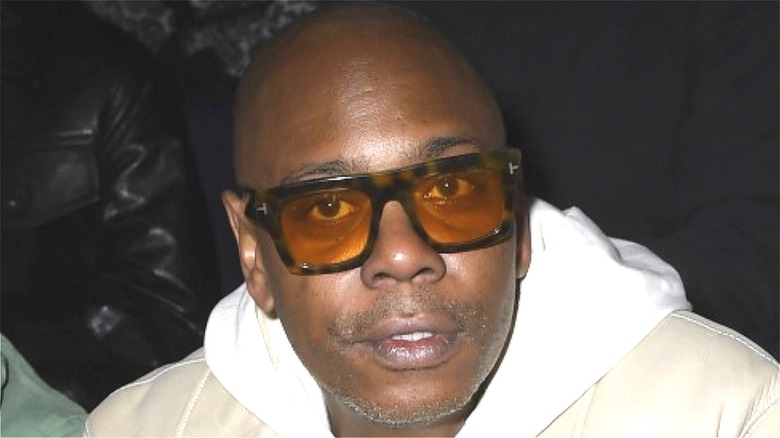 Kristy Sparow/Getty
Netflix and Dave Chappelle certainly seem to have an equitable partnership. Chappelle has released six stand-up specials through the streaming platform, starting with 2017's "The Age of Spin" all the way up to his most recent effort, "The Closer." Netflix has continued to stand by the comedian even after he made offensive remarks toward the LGBTQ+ community in "The Closer" (after having similar proclamations in his previous Netflix specials). Netflix head Ted Sarandos would later make a statement supporting Chappelle's right to say what he wants: "Our goal is to entertain the world, which means programming for a diversity of tastes" (via CNN).
It would appear Netflix isn't jumping off the Chappelle bandwagon any time soon. In fact, the streamer is doubling-down on the Chappelle support, according to a new report from Deadline. The comedian will executive produce a series of stand-up specials from various comedians hand-selected by Chappelle to debut exclusively on Netflix.
Four stand-up comedy specials are in the works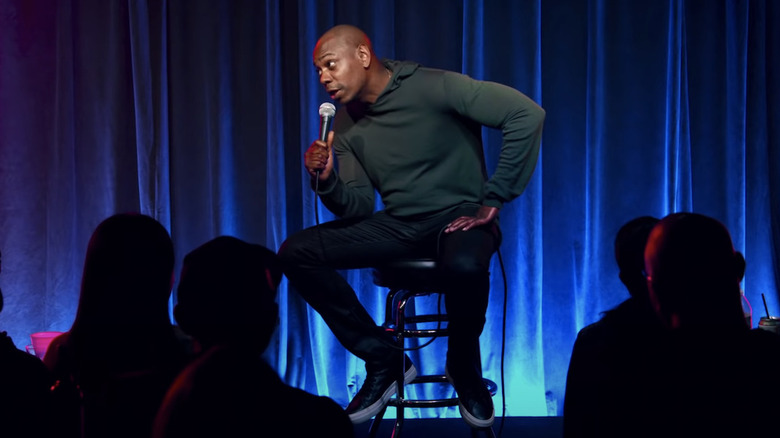 Netflix
Deadline reports that Chappelle will bring four stand-up comedy specials to Netflix as part of a new series called "Chappelle's Home Team." The first special will come from long-time comic Earthquake ("Everybody Hates Chris," "The Neighborhood"), which will premiere on the service on February 28. Chappelle and Earthquake released a video via Deadline announcing the special, where Chappelle states, "Please tune in the last day of Black History Month, so we can make one more day of history."
Another comedian coming down the pipeline of the special will be Chappelle's long-time collaborator Donnell Rawlings ("Chappelle's Show," "The Wire"). No date has been announced for his special at this time. 
Chappelle came out with a statement expressing his excitement at the new series: "I've been doing this a long time and comedians like Quake and Donnell are not only friends but have inspired my own career. Anyone in the comedy community knows these names and knows their time to shine is long overdue. I am proud to be a part of this moment."
"Earthquake: Legendary" premieres on Netflix on February 28.