Will Dave Chappelle's Latest Netflix Special Be His Last?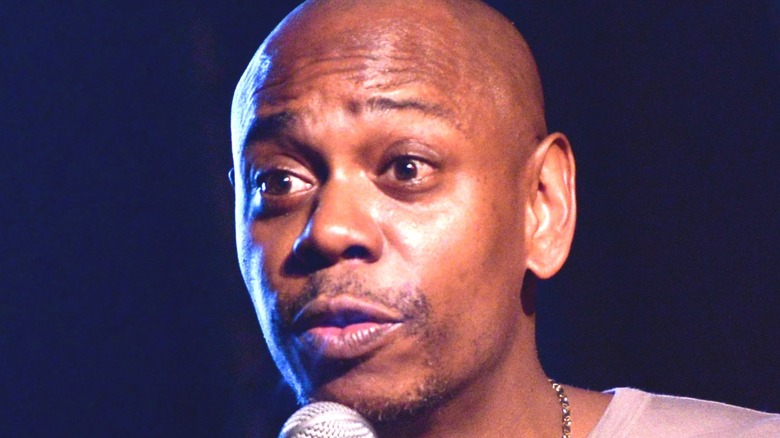 Netflix
Dave Chappelle's years-long partnership with Netflix has been lucrative both for the streaming network and for the comedian, resulting in six different specials: "The Age Of Spin," "Deep In The Heart Of Texas," "Equanimity," "The Bird Revelation," "Sticks and Stones" and his most recent, "The Closer," which launched yesterday and has quickly joined Netflix's coveted Top 10. 
Chappelle first signed a deal in 2016 with Netflix for three stand-up comedy specials: one original and two from his personal vault (via Hollywood Reporter) — but released four instead. It was a welcome uptick in content for the comedian, who had not released much content in the decade prior. In August 2019, Netflix announced the fifth, "Sticks and Stones" (via THR). These productions reportedly netted Chappelle a giant payday; Page Six claimed he would be making up to $60 million from just the first three specials, at $20 million per special. He also won Emmy Awards for "Equanimity" and "Sticks and Stones," and has been nominated for several others.
So, clearly, the funnyman has benefitted from his association with Netflix. But is this lucrative deal finally coming to an end?
Chappelle says The Closer will be 'my last special for a minute.'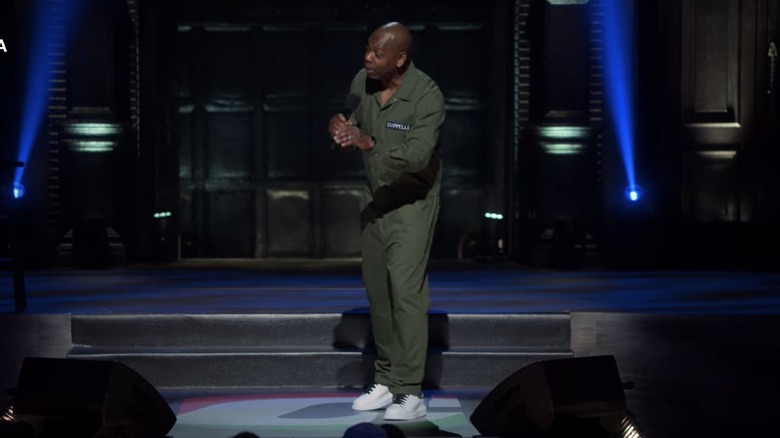 Netflix
It appears so. Chappelle doesn't leave anyone in suspense. One of the first things he says in "The Closer," after responding to a partial standing ovation from the crowd, is, "I need you guys to know something. I'm going to tell you the truth and don't get freaked out. This is going to be my last special for a minute. It's all good." He added that because he criticized Detroit so much, "I figured I might as well do the last special here."
He doesn't clarify exactly why the partnership ended, but reviews of the stand-up special have been mixed. While critics say that the show is watchable and funny, many also point out that much of Chappelle's comedy is problematic, as IndieWire did. In calling it "a season finale of sorts," the publication said that "The Closer" doesn't have much that's new to say. In fact, The Guardian noted that Chappelle works on "tripling down on that hot-potato content" that he was criticized for in previous specials, including transphobia and homophobia. 
Since Chapelle stresses in "The Closer" that he's rich and famous, presumably he has the resources to keep himself afloat while he takes a Netflix break, however long that may be. We have a feeling he won't be staying out of the public eye for too long.