Warwick Davis Cast In Young Han Solo Film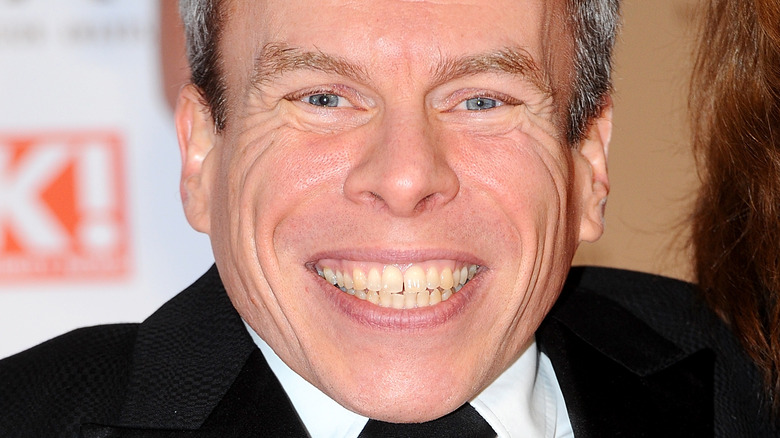 Getty Images
A Star Wars legend is returning. 
Warwick Davis has joined the upcoming Han Solo standalone, The Hollywood Reporter announces. 
Director Ron Howard revealed that Davis will appear in a currently unspecified role. The sly announcement came via Howard's Twitter in a thread that began with a video clip showing Howard at Pinewood Studios, where the young Solo film is being shot. One user asked the filmmaker about a potential sequel to his 1988 fantasy flick Willow, in which Davis plays Willow Ufgood. 
"Now that you're back in the Lucasfilm saddle, when are we getting that Willow sequel?" wrote Benja Lockridge. Howard responded, "Glad you are asking for one! I directed Warwick Davis for the first time in 30 years today. It made me happy." 
Though Davis and Howard's cinematic relationship began with Willow, the actor got his start when he portrayed the beloved Ewok, Wicket W. Warrick, in 1983's Star Wars: Return of the Jedi. His attachment to the Star Wars film universe grew stronger as the years passed, and Davis appeared as various different characters, including playing Yoda in passing shots, in 1999's The Phantom Menace, 2015's The Force Awakens, and 2016's Rogue One: A Star Wars Story.
Howard's cheeky announcement is yet another in a long list of Han Solo teases posted on social media. Ever since the pic's original directors Phil Lord and Chris Miller were reportedly fired, Howard has shared pictures from the set, including one of Donald Glover as young Lando Calrissian. 
News of Davis' involvement in Han Solo comes just hours after it was announced that John Powell would be scoring the film. Powell has gained notoriety for his composing work on animated movies such as Kung Fu Panda and Shrek, and even snagged an Oscar nomination for 2010's How to Train Your Dragon. 
The untitled Han Solo standalone stars Alden Ehrenreich as the space scoundrel himself, and is due out on May 25, 2018. In the meantime, take a look at everything we hope to see in the upcoming film.