Ryan Reynolds Weighs In On Joining The Star Wars Universe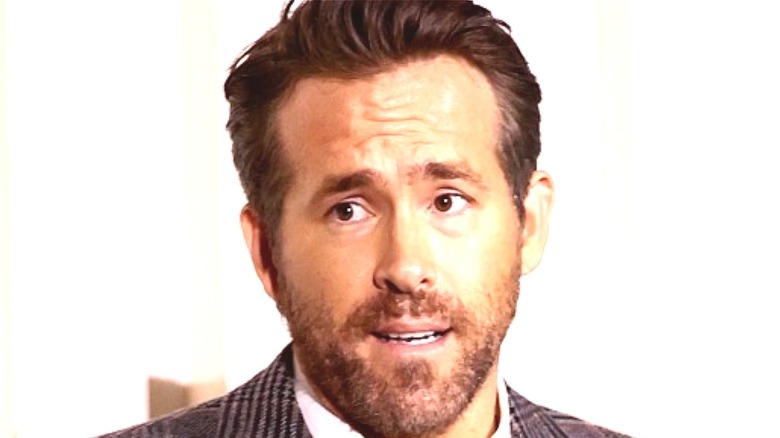 Dimitrios Kambouris/Getty
Though he recently announced that he's taking a break from Hollywood to spend time with his family, Ryan Reynolds still has some projects in the hopper that are getting ready to be released. After getting on the nerves of Dwayne Johnson in Netflix's "Red Notice," his next stint with the streaming service is alongside Mark Ruffalo and Zoe Saldana in an upcoming sci-fi family film titled "The Adam Project."
Directed by Shawn Levy of "Free Guy" fame, the film sees Reynolds as a time-traveler who heads back in time to his younger years. There he meets his child-self, and together, the past and present join up to confront their late father (Ruffalo). With all these fantastical elements surrounding a kid's wild adventure, Reynolds himself compared the movie to "E.T. the Extra-Terrestrial" while speaking to Variety at a screening of the film. "The Adam Project" also shares a specific similar detail to Steven Spielberg's classic, as both movies include nods to the beloved sci-fi franchise "Star Wars."
Given that the galaxy far, far away is experiencing a huge surge in relevance thanks to the popularity of the Disney+ series "The Book of Boba Fett" and "The Mandalorian," it's not surprising that Reynolds was asked if he'd ever consider joining the world of Jedis and Jawas. His response was understandable for just about anyone who likes either.
Reynolds wouldn't say no to Star Wars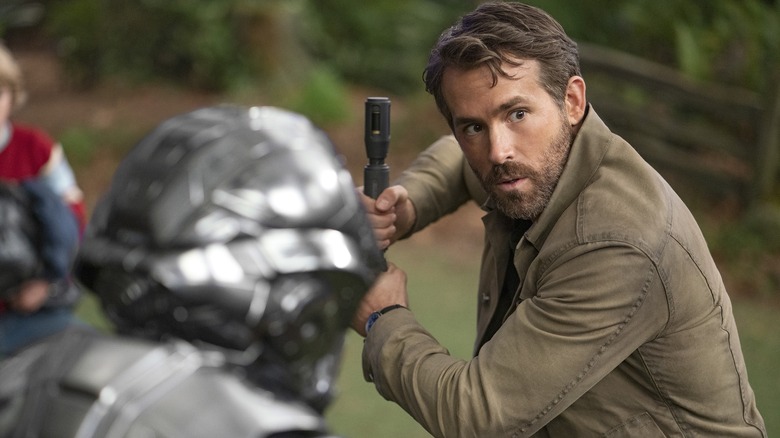 Doane Gregory/Netflix
As the "Star Wars" universe continues to expand with movies and series that introduce new characters and explore different points in the timeline, could there be space for Ryan Reynolds' relentless wit and charm? While it's unlikely that he could replace the likes of Han Solo (Harrison Ford), Reynolds did admit that if given the opportunity to bring his skills to the franchise, it's an offer he'd take seriously. 
"That would be a real hard thing to say no to," Reynolds told Variety at a screening of "The Adam Project." He added, "But honestly — I'm not making this up — it's not something I've ever thought of." 
Although it's apparently not something Reynolds has considered for himself, it certainly wouldn't be a wild idea. With movies like "Deadpool" and "Free Guy," Reynolds has already established himself as capable of leading big-budget action-adventure flicks. Bringing that reputation into the "Star Wars" universe wouldn't be a bad prospect. Who knows? Future installments could make a space for a Stormtrooper with absolutely no off switch, or even a rebel without a clue. Watch this space, nerf herders.