The Burning Question Bob Odenkirk Wants Answered In Better Call Saul Season 6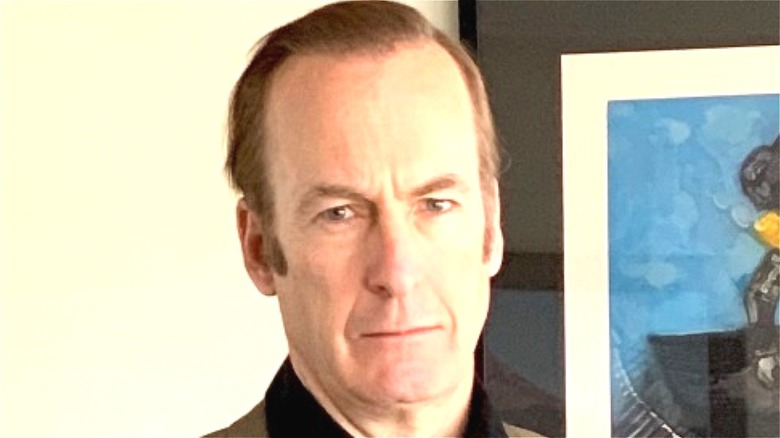 Hayley Grgurich/Getty
When it was announced that AMC's hit series "Breaking Bad" was getting a spin-off prequel about Saul Goodman (Bob Odenkirk), no one could've predicted just how successful it would be. "Better Call Saul," a blend of dark comedy, legal drama, and crime, chronicles the character's transformation from an honest lawyer named Jimmy McGill into the larger-than-life criminal lawyer Saul Goodman.
The series has been critically acclaimed, a major feat given that its predecessor is widely regarded as one of the greatest TV shows of all time. Season 5 currently holds a 99% on Rotten Tomatoes, setting a high bar for the upcoming sixth and final season.
"Better Call Saul" viewers already have an idea of how the series will end, but there are still unanswered questions. Even Bob Odenkirk revealed that he has questions regarding one of the main characters and hopes to get answers before the Season 6 finale.
What happened to Kim Wexler?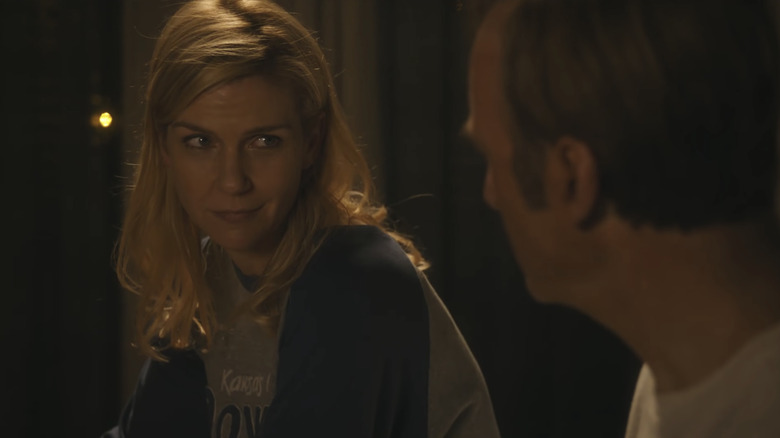 AMC
The cast of "Better Call Saul" sat down for a Q&A with the Conversations at Home series, where everyone shared which questions they hope to see answered in Season 6. Bob Odenkirk explained that he wants to get to the bottom of what's going on with his on-screen wife, Kim Wexler (Rhea Seehorn), and her drastic personality shift in Season 5.
"I'd like to know who Kim is, I don't get it," said Odenkirk. "For most of the show there's been this character that's very upright and working very, very hard consciously to be an upstanding citizen and make progress in this field, and then (has) little slip-up moments where she kind of shows another side, or kind of lets her guard down or something."
"She's almost evil," he went on. "And, like, I don't, what the hell is, who the f*** is she? So I think they gotta get to that now. They better get to it, and tell us what the hell is the screw loose inside Kim."
Seehorn teased that she is eager to "add a few more pieces to the jigsaw puzzle" that is her character but didn't give anything away.
Season 6 of "Better Call Saul" premieres on April 18.