The Movie That Sir Christopher Lee Regretted Passing On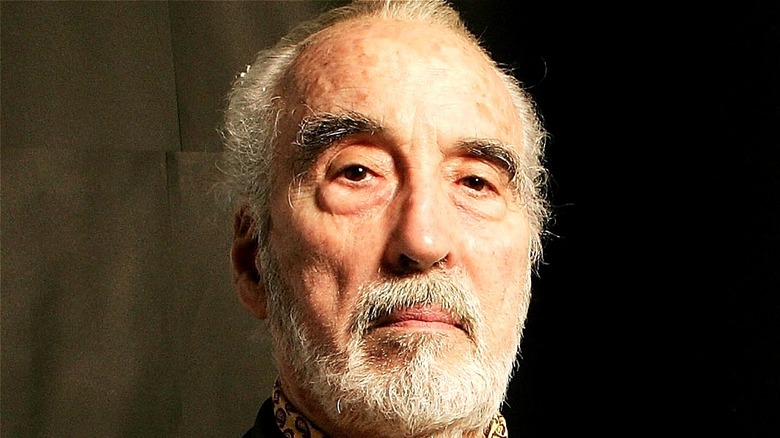 Patrick Riviere/Getty Images
Sir Christopher Lee is undoubtedly a Hollywood legend. The actor made a name for himself because he was just so good at being (or rather, acting) bad. He may be best known as the villain Saruman from "The Lord of the Rings" or Count Dooku in "Star Wars." Lee helped develop the Hammer Horror series of films in the '50s alongside his frequent co-star/collaborator Peter Cushing. Lee portrayed infamous monsters including Dracula, Frankenstein's monster, and The Mummy. Oh, did we mention he's also one of the best James Bond villains of all time — Francisco Scaramanga? 
Lee set a Guinness World Record in 2007 for the most screen credits for a living actor, nearing 250. Unfortunately, the legend died in 2015 at the age of 93. Looking back at his career, it's hard to believe there's anything he ever regretted doing. But apparently, there was one particular role he passed up on that he was upset about years later, and it was for a rather unexpected comedy film.
Christopher Lee regrets passing on a 1980 parody film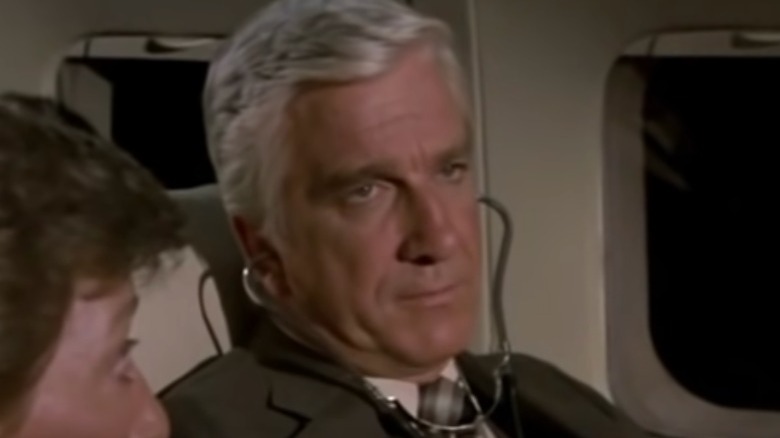 Paramount Pictures
Prior to his death, Lee revealed that he was up for the role of Dr. Rumack in the 1980 parody movie "Airplane!" Rumack was portrayed by Leslie Nielsen in the surreal comedy film. Rumack was the voice of reason, particularly for Ted (Robert Hays), but always delivered his ideas in the most monotone voice. His deadpan nature is the major reason why Nielsen's character is one of the most memorable from the film, as his devotion to acting serious added to the overall absurdity. 
In a 2005 interview with Total Film, Lee explained that he was asked to appear in "Airplane!" at the same time that he was working with Steven Spielberg on "1941." His colleagues cautioned him to avoid the film, which Lee described as a "big mistake" on his part. He expressed similar sentiments to the BBC in 2006, calling this decision his biggest regret. 
"Airplane!" was a commercial success, grossing more than $83 million worldwide upon its release (via Box Office Mojo). It's easy to picture someone with an inherently intimidating nature like Lee portraying a serious character like Dr. Rumack. It would have been a perfect role for him to combine his talent for acting as a villain with a film that's rooted in comedy rather than action, drama, or horror.