The Chicago Fire Star You Might Have Missed In Man Of Steel
Zack Snyder's foray into the DC Extended Universe did not last long, but it produced some of the most unique superhero films to date. The director has demonstrated his decisive vision in all three of his DC films, with his cut of "The Justice League" lasting close to four hours (via USA Today). Though his decisions are not always popular, they do stir up conversation and — among outlets like Collider – appreciation. Because of controversy and criticism for his version of the DC characters, Snyder isn't exactly warm towards Warner Brothers.
Snyder's first 2013 film, "Man of Steel," was the start of the DCEU as we know it. The movie also acts as an origin story for the titular character and cemented Henry Cavill's status as a leading man. "Man of Steel" is also stacked with other inspired casting choices, including Russell Crowe, Academy Award nominee Amy Adams, Diane Lane, and Laurence Fishburne in leading roles. So impressive and extensive is the cast for the film, that there's even a brief sighting of an actor from the popular procedural hit series, "Chicago Fire."
Joe Minoso appeared as another public servant in Man of Steel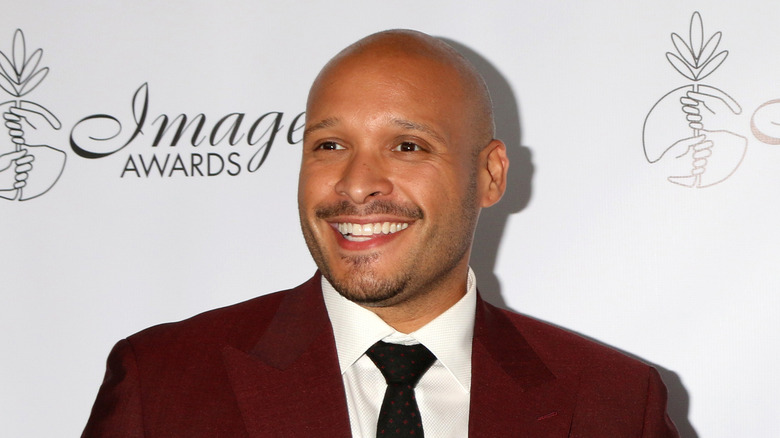 Kathy Hutchins/Shutterstock
The subject of Chicago has proven to be a massive success for crime procedurals. "Chicago P.D.", "Chicago Med," and "Chicago Fire" all take place in the same universe, featuring a bunch of interesting characters. This includes Joe Minoso in "Chicago Fire," who plays Joe Cruz, a firefighter at Firehouse 51. Cruz has been a major part of the series since the pilot episode. But while he's fighting fires and rescuing people in network TV, Minoso takes on another life-saving job in "Man of Steel."
Minoso appears in the 2013 film as a Metropolis police officer. The role may not be as prolific as his long run in "Chicago Fire" as Cruz — already having appeared in over 200 episodes (via IMDb) – -but the character's able to see Superman dealing significant damage in the fictional city. The actor filmed "Man of Steel" during his tenure in "Chicago Fire," and if he has his way, fans may catch Minoso in an MCU movie as well.