The Walking Dead's Biggest Controversy That Had People Fearing For The Show
Despite its 11-season run, dedicated fanbase, and ever-growing collection of spin-offs, it's hard to deny that the once-widespread cultural affinity for "The Walking Dead" is long behind us. The apocalyptic AMC series has undergone significant changes since its debut in 2010, notably shifting away from survivalist storylines involving the undead toward power struggles between established societies.
Fans who had tuned in for all things zombies and horror were suddenly watching a different show, and many turned away as these changes kept coming. Per NME, "The Walking Dead" had lost an astonishing 10 million viewers by its Season 8 finale.
Now, with its three-part final season underway, many fans are wondering whether or not the show still can end on a high note. Showrunner Angela Kang spoke with the aforementioned outlet about how she worked to resurrect the show in Season 9 amidst all odds — especially the controversial departure of Rick Grimes (Andrew Lincoln).
How The Walking Dead survived losing Rick Grimes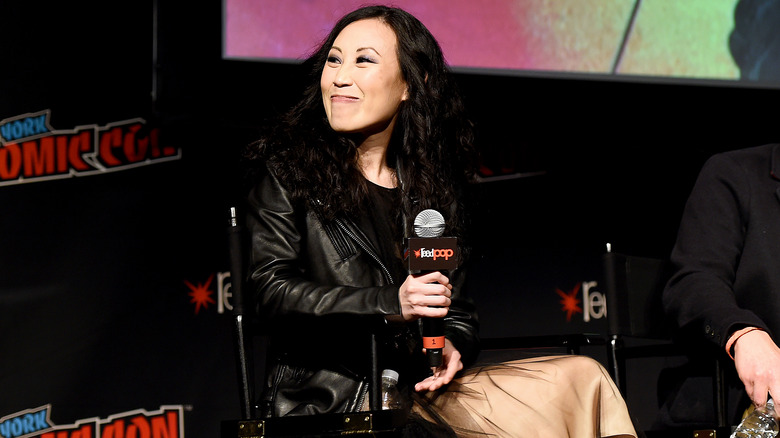 Ilya S. Savenok/Getty Images
When it was revealed that Andrew Lincoln was leaving "The Walking Dead" in Season 9, many fans were fearful that the show would collapse without the leadership of Rick Grimes. After all, he was the original survivor, and it was unclear how the storylines could proceed without his presence. However, showrunner Angela Kang managed to turn things around for the seemingly doomed series.
"It's nice to think that people think ('The Walking Dead') is the best it's been for years," she told NME, explaining that Lincoln's departure opened up a world of possibilities for the show. "We did wonder if there was a show without Rick... but then we thought: 'Yes, of course there can be 'The Walking Dead' without Rick!'"
And so, Kang tackled the challenge of restoring the show to its former glory through a growing ensemble cast and bold creative decisions from Seasons 9 through 11. Her desire to "mess with the rhythm of the show" proved successful with the six-year time jump, allowing it to finally shed the once-predictable storylines.
Plus, diehard Rick Grimes fans can rest assured knowing that he will be returning in an upcoming film trilogy.