The Big Shot Actress You Might Recognize From Criminal Minds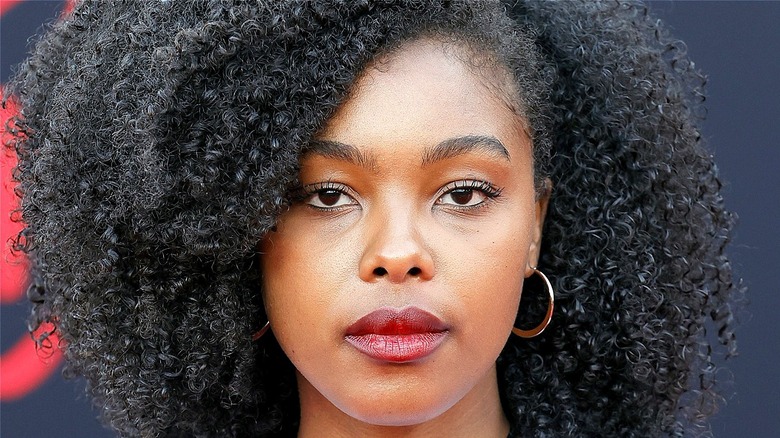 Frazer Harrison/Getty
CBS police procedural "Criminal Minds" provided a platform for several actors over the course of its 15-season run. In its more than 300 episodes, the show featured many actors who went on to do phenomenal work in other shows and movies.
From its ensemble of profilers, actors like Mandy Patinkin, Joe Mantegna, A.J. Cook, and many more had already been a part of big projects. However, young actors like Matthew Gray Gubler, who played the genius Dr. Spencer Reid, got a huge stepping stone as well as a career-defining opportunity through the show.
While the main cast of the show earned that benefit by slowly carving a space for themselves among crime drama fans, several actors left an indelible mark on the show simply with their guest spots. From Evan Peters, who played the older version of a child who was abducted in Season 5 episode "Mosley Lane," to a young Elle Fanning, who appeared in the Season 2 episode "The Boogeyman," several now well-known actors were a part of the show.
Adding to this ever-growing list is another name that is now an integral part of the Disney+ series "Big Shot." Any guesses who that is?
Monique A. Green had a small role in Criminal Minds
"Big Shot" is a Disney+ sports dramedy series about a basketball coach, played by John Stamos, who gets fired from his college coaching job and is forced to coach a high school girls' basketball team based in San Diego, California. Olive Cooper, played by Monique A. Green, is one of the girls on the high school basketball team.
A teen addicted to social media, Green's Olive does not appear to be the biggest fan of Stamos' character on the show. And this is not the first time that Green has played a high school teen on a show. Green had a bit part in Season 7, Episode 2 of "Criminal Minds," "Proof," in which she is featured in the role of Debbie.
Debbie is just one name in the long list of guest roles that Green has had on television shows. Now, with a leading role in "Big Shot," Green has joined the ever-growing list of actors who have been a part of "Criminal Minds" and have since made it big in their careers.