The Law And Order: SVU Episodes Fans Wish Had Follow-Ups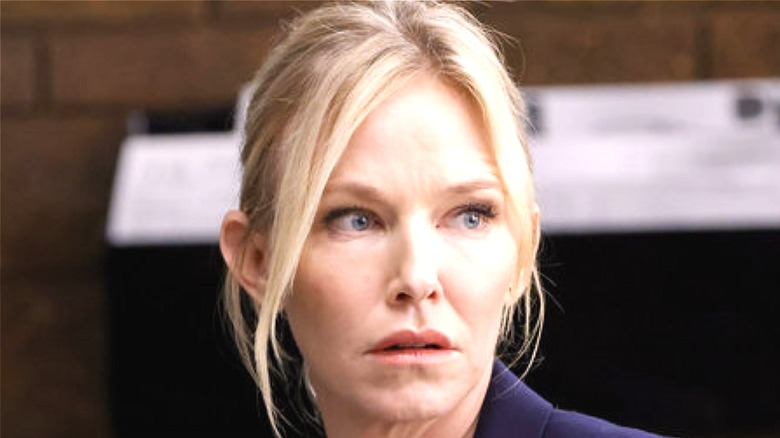 Will Hart/NBC
"Law & Order: SVU"' has never shied away from leaving stories open-ended. Just like life, crimes don't usually have perfect bows to wrap them up and put them away. Even still, in all of its 23 seasons, "Law & Order: SVU" has only had one story with a follow-up episode. Season 1, Episode 10, "Closure," is about rape victim Harper Anderson (Tracy Pollan), who can remember every detail of her rape, but the detectives come up short finding her assailant. When another woman is attacked six months later, they are finally able to find their suspect, Kenneth Cleary (Neil Maffin), but when Harper is unable to identify him with certainty in a lineup, he's let go.
In Season 2, Episode 3, "Closure: Part 2," Harper is back and has been stalking Cleary, trying to catch him in the act. After another victim comes through with the same MO, Detective Stabler (Christopher Meloni) pleads with Cleary's wife, Meredith (Evy O'Rourke), to look at the jewelry pieces her husband had given her. She realizes the truth and finally agrees to help the detectives. In the end, Cleary ends up being shot and killed by his wife, who claims it was in self-defense.
Fans enthusiastically list episodes they want revisited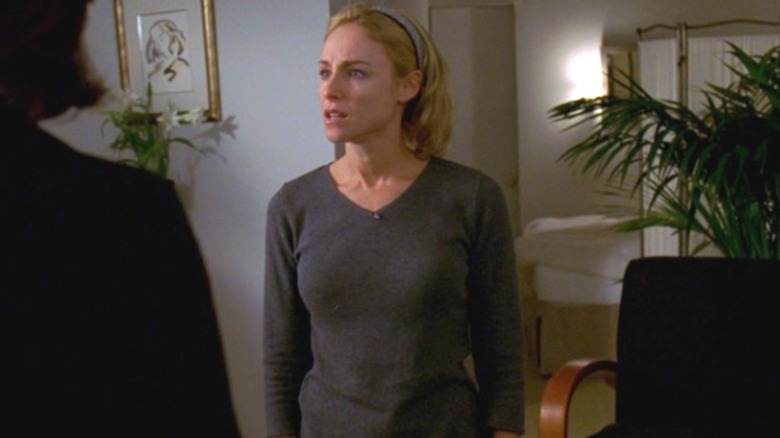 NBC
While it doesn't seem likely that "SVU " plans to revisit any other old cases, that hasn't stopped fans from chiming in on which they feel deserve another look. In a Reddit thread started by u/doctornowzaradan, many people enthusiastically proclaimed which other episodes deserve a follow-up.
Discussing Season 6, Episode 8, "Doubt," u/Puzzleheaded-Fly2837 wrote, "I hate that we never found out the verdict to that trial." The episode saw graduate school student Myra Denning (Shannyn Sossamon) accuse her professor Ron Polikoff (Billy Campbell) of rape. The episode ends with the jury foreman reading, "We find the defendant..." In a unique twist, NBC did a poll on its website for viewers to determine the outcome of the trial (via Distractify).
Another episode that many viewers would like a follow-up to is Season 12, Episode 1, "Locum." The episode is about a little girl, Mackenzie (Bailee Madison), who goes missing, and as the story unfolds, the detectives find out that Mackenzie's adoptive parents had a daughter who was kidnapped, and they keep Mackenzie under lock and key to make sure nothing happens to her. Eventually, the daughter, Ella (Amanda Dillard), is found, but the ending is ambiguous. Redditor u/FM1091 wrote, "What did the parents do with Mackenzie after Ella was found? Did they callously discard her? Did they let her be her own person? Or did Mackenzie snap and kill her whole adoptive family?" Because there wasn't a follow-up, no one will ever know.
Fans think Glasgowman's Wrath deserves a follow-up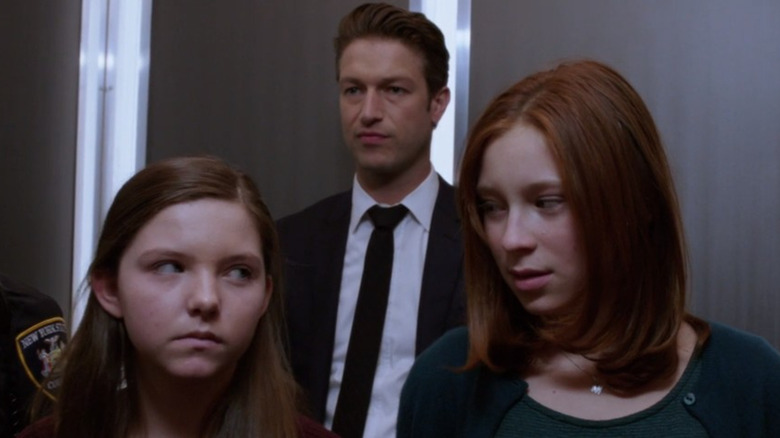 NBC
The episode that most people would like revisited is Season 16, Episode 6, "Glasgowman's Wrath," which is loosely based on the real-life story of the Slender Man stabbing as well as "The Blair Witch Project." In the episode, friends Perry (Chloe Csengery) and Mia (Mina Sundwall) go to the woods with Mia's little sister Zoe (Oona Laurence) in search of a mythical creature named the Glasgowman. Perry and Mia start screaming and yelling that he's found them. The next morning, a bird-watcher finds Zoe, who has been stabbed. A homeless man is accused, but things don't add up. Perry is discovered to have self-inflicted wounds, which leads the detectives to suspect that she may have stabbed Zoe.
By the end of the episode, Mia is claiming she was coerced and manipulated by Perry and not at fault, and Perry is suddenly acting as if she is in an alternate world and taking the blame for everything. Mia is remanded to her parents' care, and Perry is remanded to a psychiatric center. Justice seems to be served, until Detective Carisi (Peter Scanavino) sees the two girls pinky touch in the elevator. "This was such a good episode...the look on Carisi's face at the very end was priceless," u/Edlo9596 exclaimed. The author of the original post, u/doctornowzaradan, also chimed in: "I feel so robbed, they could easily pick it back up." Unfortunately for fans who want a sequel, it's been over seven years since that episode aired, so it seems unlikely to be revisited.