Whose Tattoos Are Shown In The Opening Credits Of Sons Of Anarchy?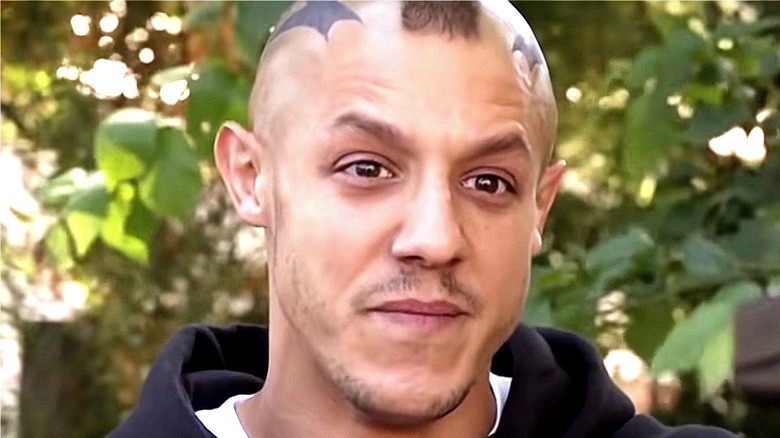 FX/YouTube
Airing for 92 episodes on FX from 2008 to 2014, the hard-charging "Sons of Anarchy" carved out a name for itself with an audience-grabbing formula that, according to NPR, "works, in part, because it's designed as a soap opera for guys, wrapping emotional stories of family love, betrayal, sacrifice, scandal and murder in a mix of high-adrenaline outlaw action."
Telling the gripping, macho-melodramatic tale of Jax Teller (Charlie Hunnam) on his violent journey of vengeance against stepdad Clay Morrow (Ron Perlman) and mother Gemma (Katey Sagal), the series proved to be a roaring ratings' success for FX, delivering an enviable Rotten Tomatoes critic score of 83% and audience score of 85% in its 7th and final season. Delving into the vivid, road-warrior personas of the fictional SAMCRO (Sons of Anarchy Motorcycle Club Redwood Original) chapter, it should come as no surprise that the series often features shots of one specific, archetypal symbol of outlaw biker culture: tattoos. And among the more intriguing tats in the sequence are the smiley faces adorning the belly of an anonymous male. That being said, just whose tats are displayed in the opening credits of "Sons of Anarchy"?
The tattoos seen in the show's open are Happy Lowman's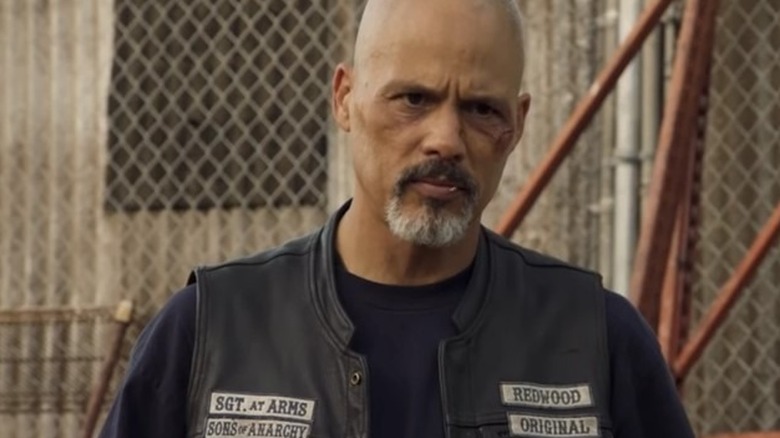 FX
As the opening credits for "Sons of Anarchy" play, images of bikers and biker women and many motorcycles flash past, with abundant tattoos on various body parts. From tats on hands to tats on heads, breasts, and stomachs, the entire sequence is ink-centric, even going so far as to have the pictorial tattoos morph into printed names of actors that lift off the skin surface.
It might be reasonable to conclude that the distinctive tattoos shown on a male's torso midway through the opening sequence belong to Charlie Hunnam. He is, after all, the series lead, and his name is listed first in the sequence. But as it turns out, when the shirt is lifted to reveal a series of smiley face tats on a well-toned abdomen, it's not Hunnam's belly we're ogling -– it's the stomach of the gang's Happy Lowman, portrayed by David Labrava. As it turns out, Lowman is a gang member fond of getting a festive happy face tat every time he bumps someone off, which, if the number of smiley faces is anything to go by, is often. And that gives us our main, somewhat grisly clue to whose tattoos are shown in this particular bit of the "Sons of Anarchy" opening credits.