The Surprising Movie Ellen Burstyn Regrets Passing On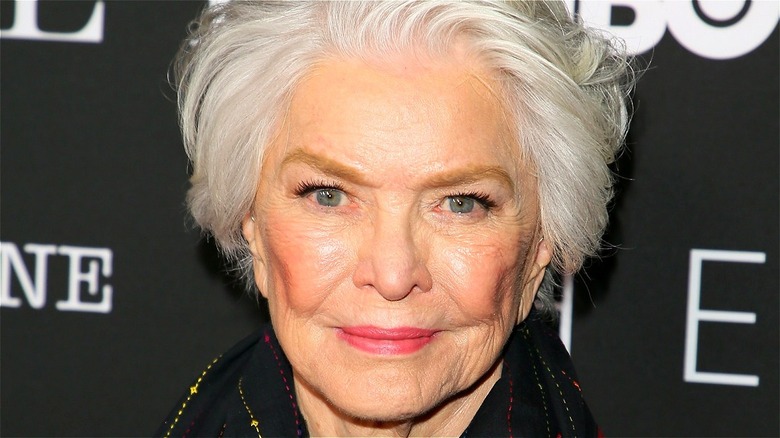 JB Lacroix/Getty
Now more than six decades into her career, Ellen Burstyn has pretty much seen and done everything one can see and do as an actor. That includes having fronted arguably the greatest horror movie ever made in "The Exorcist," appearing in legendary film and television projects too numerous to list here, and worked with some of the greatest directors in the game (Martin Scorsese, Darren Aronofsky, Peter Bogdonavich, and Christopher Nolan among them). Burstyn is also a six-time Academy Award nominee, and one of the few performers in history who has claimed acting's "Triple Crown" by winning an Oscar (for "Alice Doesn't Live Here Anymore), a Tony Award (for "Same Time, Next Year"), and a pair of Emmys (for appearances on "Law & Order: Special Victims Unit," and "Political Animals").
Yes, Ellen Burstyn is about as legit a Hollywood legend as you'll find. But even as she's accomplished more in her storied career than most actors ever dream of, Ellen Burstyn still has a regret or two about her time in showbiz. Specifically, she's admitted to making at least one major misstep in her acting career, which was the time she passed on a role that proved to be about as iconic as they come.
Bursty almost played Nurse Ratched in One Flew Over the Cuckoo's Nest
When asked about her biggest acting regret during a 2014 interview with Larry King, Burstyn wasted little time in responding, "I probably should've taken 'One Flew Over the Cuckoo's Nest,' and didn't." Burstyn went on to confirm that she had indeed been offered the role of Nurse Ratched, "I was offered the nurse, yeah." King was quick to point out how good the film was, and that Louise Fletcher (the actor who eventually played Ratched) won an Academy Award for her work. In agreement, Burstyn graciously said "And she was wonderful in it."
King continued the conversation by bluntly stating, "That was a mistake, Ellen." Burstyn admitted as much before explaining why she passed on the iconic role, "It was a mistake. But I was spending a lot of time in mental wards at time with my sick husband so I didn't want to go work in one."
If you're unfamiliar with Burstyn's story, she's referring to her former husband Neil Burstyn, a diagnosed schizophrenic with violent tendencies who took his own life in 1978. Burstyn detailed that tumultuous relationship in her 2006 memoir "Lessons in Becoming Myself," and also spoke freely of it in an ensuing interview with Oprah Winfrey (per Oprah.com). If you know even part of that tragic story, you understand fully Burstyn's reticence to spend any extra time in a mental facility. And even if it seems impossible any actor could top Fletcher's icily detached work as the nefarious Nurse Ratched, one can't help but wonder what might've been had Burstyn brought her own formidable talent to the proceedings.
If you or someone you know is struggling with mental health, please contact the Crisis Text Line by texting HOME to 741741, call the National Alliance on Mental Illness helpline at 1-800-950-NAMI (6264), or visit the National Institute of Mental Health website.
If you or anyone you know is having suicidal thoughts, please call the National Suicide Prevention Lifeline​ at​ 1-800-273-TALK (8255)​.