Deadpool 2 Reportedly Won't Explain Much Of Cable's Backstory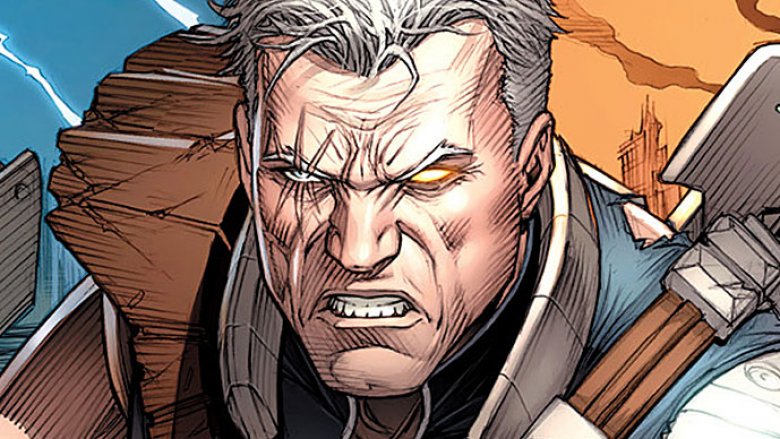 Marvel Comics
We may still be a little less than a year out from the Deadpool sequel, but Marvel fans are already eager to see what the follow-up film has in store. Namely, they're excited to witness the introduction of two classic Marvel comic book characters: Domino, played by Atlanta star Zazie Beetz, and Cable, portrayed by No Country for Old Men star Josh Brolin. Unfortunately, based on a report from The Hollywood Reporter, Cable may not be a big focus of the film, and his complex backstory reportedly won't be explained. 
The outlet cites an interview Deadpool 2 director David Leitch had with ScreenRant, in which he mentioned that the minds behind the sequel approached Cable's origins from a discerning angle. "Look, I think besides all of... Deadpool, sort of the film universe Deadpool, you kind of have to be selective of how you approach these characters because there's a canon of work that's so massive that you could never put it all on screen," Leitch said when asked how much of Cable's backstory would be featured in the film. "We've been really particular what we're going to put in."
Judging by Leitch's comments, Cable's history probably won't be explained in Deadpool 2. However, the director hinted that because so much of the character's origin story is being left out of the sequel, there's potential for exploration in the future. Whether that's in a third Deadpool or in a Cable solo film remains to be seen.
Additionally, what is shown of Cable's backstory in Deadpool 2 is "all in the spirit of canon" and is "also in the spirit of what Deadpool the movie is," Leitch assured. 
The spirit of Deadpool could indicate a variety of things. Perhaps the Merc with the Mouth, played by Ryan Reynolds, will give the audience a quick run-down of who Cable is, filled with a few fourth wall-breaking moments. Or maybe he'll only give us a one-sentence summary of the character and let the action do the talking. 
In any case, it seems like Deadpool 2 won't dive deep into Cable's backstory. We'll know for sure how things shake out when the sequel is release on June 1, 2018.
While we wait for Deadpool 2, find out why Hollywood won't give Cable is own movie.