Peacemaker's Freddie Stroma Confirms What We Suspected About John Cena's On-Set Behavior - Exclusive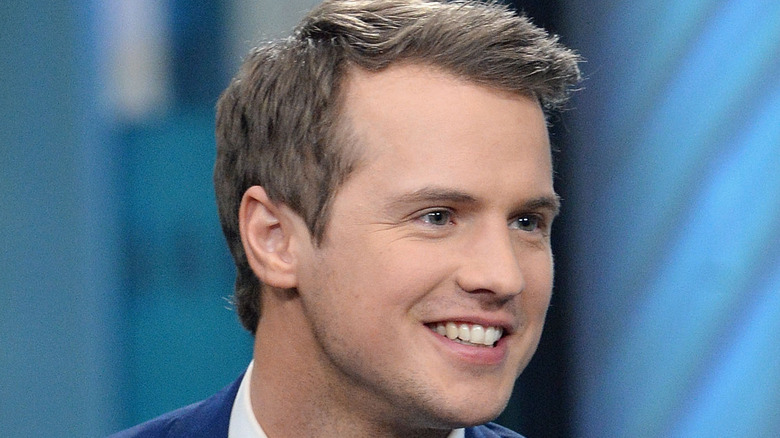 Ben Gabbe/Getty Images
Actor Freddie Stroma has carved out am impressive screen career since breaking through with a high-profile supporting turn as Cormac McLaggen in "Harry Potter and the Half-Blood Prince," a character he reprised in both parts of the "Harry Potter and the Deathly Hallows" films. After that, Stroma landed notable roles in the films "Pitch Perfect," and "13 Hours: The Secret Soldiers of Benghazi," as well as the lead in the ABC series "Time After Time" and a supporting role in the Netflix sensation "Bridgerton."
As star-studded as the casts for those films and TV shows were, nothing compared to the shining beacon Stroma was about to encounter in "The Suicide Squad" spinoff series "Peacemaker." Playing the socially awkward but lethally skilled superhero wannabe Adrian Chase, AKA Vigilante, Stroma pairs up with John Cena, who stars in the titular role in writer-director James Gunn's DC Comics adaptation for HBO Max.
While he was quite aware of Cena's comedy skills as Peacemaker after seeing "The Suicide Squad," Stroma said his work with Cena on the series made him realize that his co-star had much more to offer not only as an actor, but as a human being.
Stroma says Cena is 'absolutely incredible'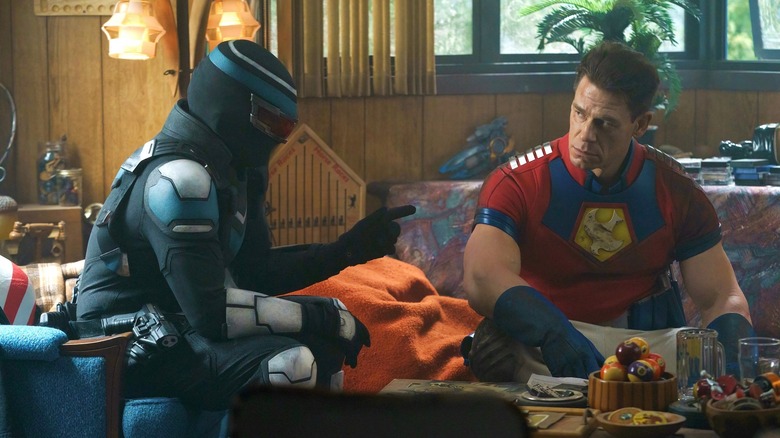 HBO Max
Before breaking into acting, Cena made a name for himself as a superstar wrestler in the WWE with an indomitable presence and naturally, his perfectly toned 6-foot, 1-inch frame. While keeping in such tip-top shape would be a full-time job for any actor, Stroma said he was thrilled to discover there was far more to Cena than his muscular exterior.
"I was absolutely in awe of John. He can do everything," Stroma told Looper in an exclusive interview. "You literally look at him, you go, 'Okay, there's this hulk of a man, who then also plays the piano, who then also reads a book a day. He speaks Mandarin. He's kind, he's professional, he's understanding. He's really intelligent,' which it's not the first thing you think when you see a man of his size. You'd think that going to the gym would be his main focus, but he's absolutely incredible, and a great actor, and a great comedian and a great improviser. Yeah, it was such a joy to work with him."
The first seven episodes of "Peacemaker" are streaming exclusively on HBO Max, with the finale set to premiere Thursday, February 17.