The Blue Bloods Episode You Likely Forgot Starred Willa Fitzgerald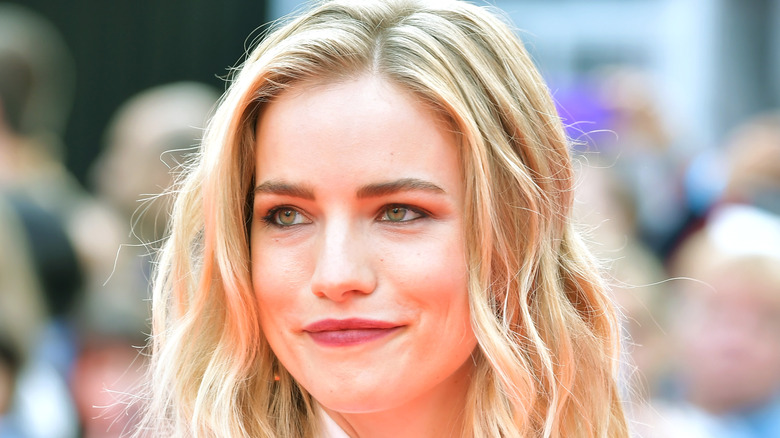 Amy Sussman/Getty Images
Coming up with a good idea for a police procedural seems like a sure-fire way to find success on the small screen. The formula is simple and tends to be replicated time and time again, but there's a comfort to be found knowing that you're investing in something that will provide action, drama, mystery and the occasional twist. Furthermore, shows of this ilk often enjoy longevity on the screen, often spawning spin-offs and creating multi-media franchises as a result. The "CSI," "NCIS" and "Law & Order" sagas are prime examples of procedural dramas that have dominated the television landscape for years. 
In recent times, however, "Blue Bloods" has solidified itself as one of the most popular cop capers around. Featuring a big-name cast that includes Tom Selleck and Donnie Wahlberg, "Blue Bloods" follows the Reagan family as each member tries to juggle their careers in law enforcement with their personal lives. However, while the Reagan clan might be the stars of the show, "Blue Bloods" has introduced plenty of characters throughout the years, some of whom have had successful careers outside of the CBS series.
Prior to starring in "Scream: The TV Series" and "Reacher," Willa Fitzgerald appeared in "Blue Bloods" for an episode. That said, her contribution happened so long ago that some viewers may have forgotten it.
Willa Fitzgerald was in this Season 4 episode of Blue Bloods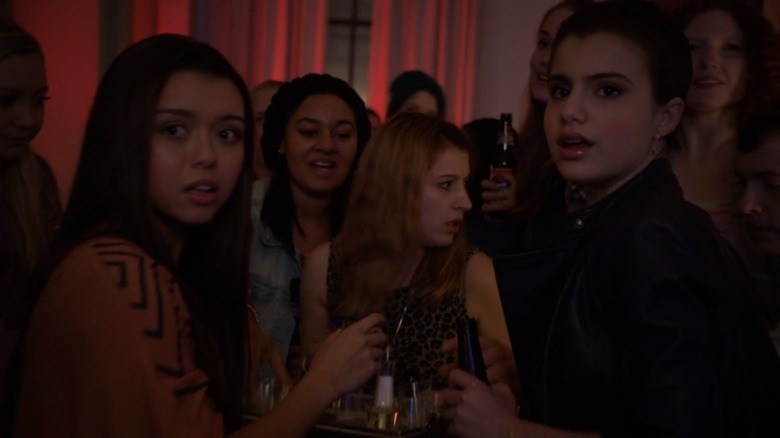 CBS
Many known actors lent their talents to police procedurals before they became A-list stars who headlined their own projects. From Abigail Breslin in "NCIS" to Chris Pine in "CSI: Miami," these gigs were crucial to putting them on the map during the early years of their careers. For Willa Fitzgerald, one of her earliest breaks was a one-off appearance in the 2014 "Blue Bloods" episode entitled "The Bogeyman."
The Season 4 episode sees Danny (Donnie Wahlberg) on a mission to clean up the streets. There's a heroin epidemic going around, and he wants to fish out the main dealer before the drugs cause any more harm. This leads to him busting a party full of teenagers, where he meets a girl named Lacey Sutherland — played by a younger Willa Fitzgerald — who is trying to dispose of the narcotics. However, he ultimately convinces her to co-operate with his case, much to the shock of her parents, who are convinced that their daughter is a model citizen.
Fitzgerald has not returned to "Blue Bloods" ever since, but this appearance is fun to look back on today.