New It Teaser Revealed, Second Trailer Coming Thursday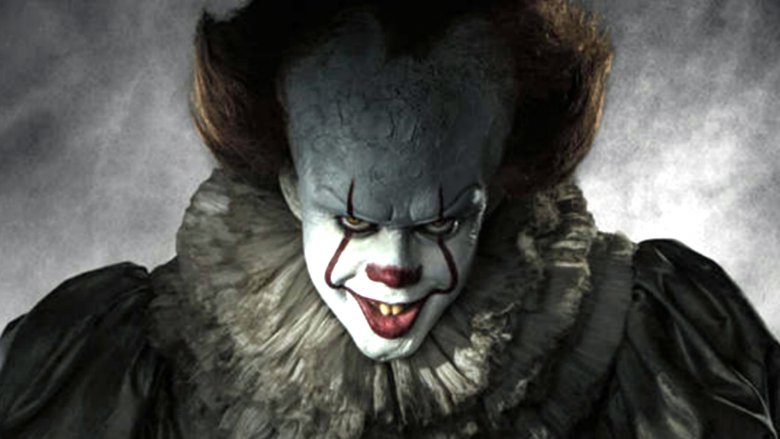 Warner Bros.
Even a few seconds of Pennywise is more terrifying than some entire horror movies.
The second full trailer for the upcoming adaptation of Stephen King's It will arrive on Thursday (July 27), but the film's official Twitter unveiled a brief teaser today. Check it out below.
In the clip, we see members of the Losers' Club watching a slideshow that gets taken over by the evil clown himself. While it isn't much, it hints that we could get more glimpses of Pennywise in the new trailer. Of course, as Variety reported, the first trailer for the movie set a record for the most online views in a single day.
Directed by Andres Muschietti, It tells the story of a group of small-town kids who find themselves up against a shape-shifting monster that preys on fear. But unlike the previous TV film, which jumped back and forth between the '50s and the '80s, the remake will actually be split in two, with the first half set in the '80s and the sequel taking place in present day.
Bill Skarsgard stars as Pennywise along with Finn Wolfhard, Sophia Lillis, Jaeden Lieberher, Wyatt Oleff, Jack Dylan Grazer, and Jeremy Ray Taylor. 
It will arrive in theaters on Sept. 8. Until then, check out the new teaser below and learn about more future remakes that will blow everyone away.
Oh, it's going to be so, so, FUN.🎈 #ITMovie pic.twitter.com/1XHGIKZiRZ

— IT Movie🎈 (@ITMovieOfficial) July 25, 2017