The DC Comics Story Robert Pattinson Wants To See If A Sequel To The Batman Happens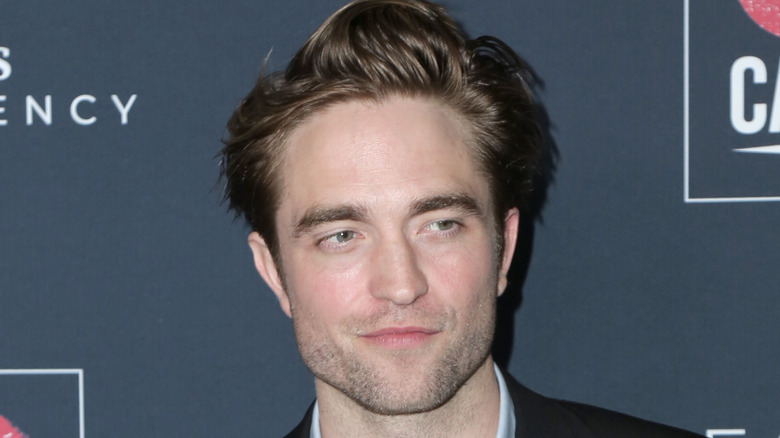 Kathy Hutchins/Shutterstock
The chatter and buzz around "The Batman" have been non-stop for quite some time now as the release date on March 4 draws closer. The upcoming movie will be Robert Pattinson's debut as The Dark Knight and the first film in a new era of Gotham's tangled web of darkness.
Like any hero franchise, there are long-time fans of "Batman," whether it be through the movies, comics, or one of the many television series that date all the way back to 1966, with Adam West playing the original Batman. These fans know the stories and expect certain aspects of Batman's life to remain unchanged. Bruce Wayne's backstory and the villains of Gotham have stayed true to the comic books for decades, even when approached with different stylistic choices.
While "The Batman" hasn't yet hit theaters, Pattinson is already ahead of the curve and thinking about the future of the franchise. If all goes well, there are a few iconic "Batman" storylines that Pattinson wouldn't mind bringing to life. One storyline he mentioned was the center of controversy when it was initially done in the comics.
Robert Pattinson wants the Death in the Family storyline in the sequel
During a panel event attended by Collider, Robert Pattinson and film director Matt Reeves mentioned that they wouldn't mind doing the infamous "Batman" storyline "Death in the Family." The 1988 storyline drew controversy because the comic series killed off Jason Todd, aka Robin, at the hands of the Joker. The character of Jason Todd was only 13 years old in the comics, making some readers upset about the manner in which he was written out. In 2020, "Death in the Family" was released as a short, choose-your-own-adventure-style animated film that holds a 75% critic rating on Rotten Tomatoes.
At the panel, Pattinson went on to elaborate, "No, I love 'Death in the Family' and stuff. I think it would be so cool. Also, people are so scared of it that it's kind of exciting. I think it would be a really fun addition."
Reeves agreed with Pattinson, saying, "I also like 'Death in the Family,' and I think the idea of being able to approach some of the stories and think, 'How can we do this in a way that feels fresh and grounded?'"
The two make excellent points, and after all, Batman is one of the more morbid superheroes to exist. If there is a sequel and it happens to include the "Death in the Family" storyline, fans of the "Batman" comic books are sure to be more than pleased at the dark source material.