The Staggering Amount Of Time Netflix Viewers Spent Watching Inventing Anna's Debut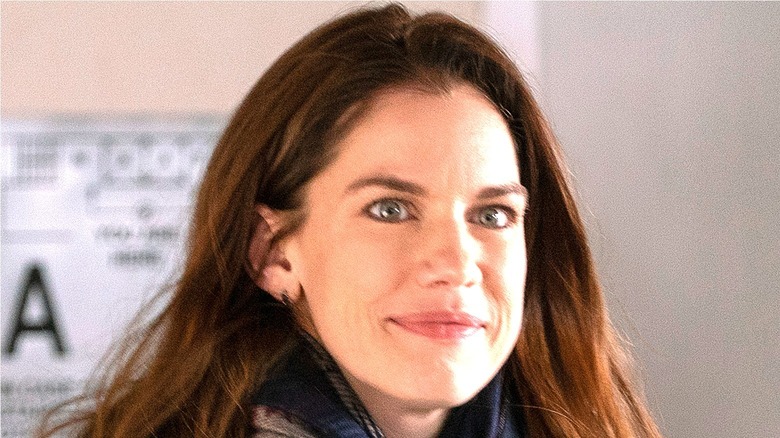 Nicole Rivelli/Netflix
The Netflix miniseries "Inventing Anna" tells the true story of Anna Sorokin (Julia Garner), a Russian woman who swindled a variety of victims out of a total of $275,000 by posing as a fictional German heiress she called "Anna Delvey." 
In 2019, Sorokin was convicted on numerous charges stemming from her fraudulent actions and sentenced to 4 to 12 years in state prison (via The Guardian). Though she was paroled from prison in 2021, her sentencing also requires her to pay back nearly $200,000 in restitution for her crimes (via BBC). According to Insider, Netflix reportedly paid Sorokin a total of $320,000 to adapt her life story, a substantial sum of which has already gone towards paying her criminal penalties, victims, and attorneys. 
While Emmy winner and "Ozark" star Julia Garner is earning significant praise for her portrayal of the fake heiress, the Shondaland-produced series hasn't been getting much love from the critics overall, since its February 11 premiere (via Rotten Tomatoes). With poor-to-lukewarm reviews proving prevalent so far, it seems like a reasonable question to ask how many Netflix viewers have already streamed the series.
Netflix subscribers streamed 77.3 million hours of Inventing Anna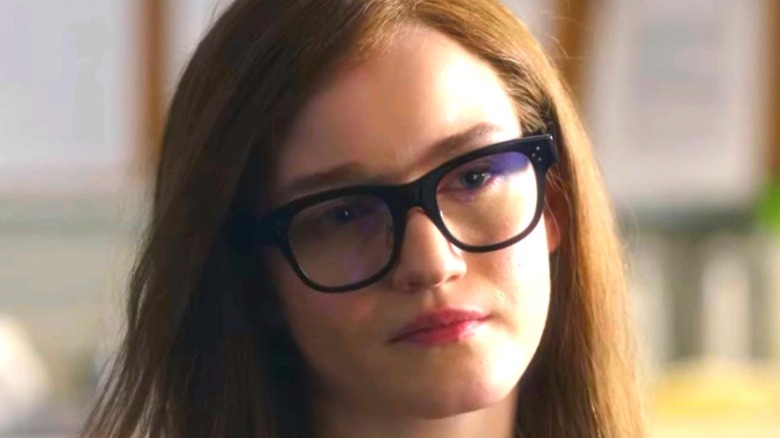 Netflix
Somewhat confoundingly, the only semi-reliable viewership statistics on any streaming service are, in fact, from that same streaming service. While certainly not from the most unbiased source, these numbers can nonetheless occasionally reveal interesting things about releases. According to Netflix, their subscribers spent a total of 77.3 million hours streaming "Inventing Anna" during the first week of its release.
This metric definitively places the miniseries as the most-watched Netflix television property for the week of February 7, nearly a whole 20 million hours ahead of the second-place winner, "Sweet Magnolias" Season 2. However, these numbers don't exactly tell us how many people actually watched the nine-episode miniseries from start to finish. If we assume that every Netflix subscriber who started the series also finished it, as few as 8.5 million people might have watched it. However, this is never a safe assumption and is highly speculative in nature. 
If we instead assume that each Netflix subscriber who tuned in only streamed a single hour of the series (also not a safe assumption), this could mean that the true viewership is closer to 77.3 million people within the first week. Of course, neither of these numbers represent the true viewership total, but unless someone out there is just watching "Inventing Anna" nonstop on repeat, the real answer is mathematically destined to lie somewhere in between.
All nine episodes of "Inventing Anna" are currently available for streaming on Netflix.