The NCIS Character You Likely Forgot Mimi Rogers Played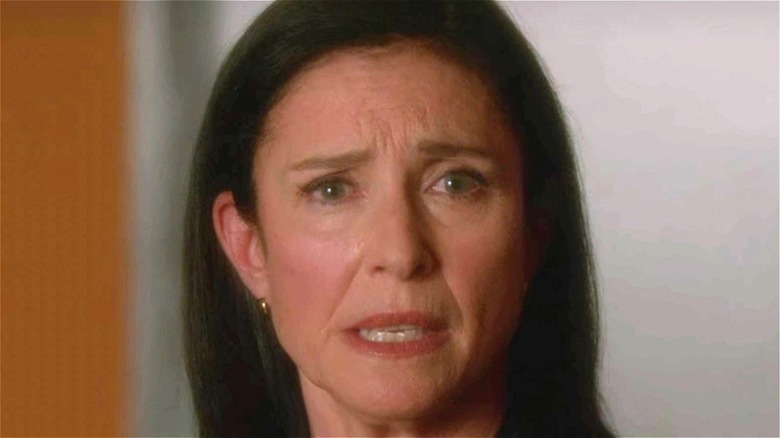 CBS/Netflix
"NCIS" is the long-running CBS crime procedural that's currently airing its 19th season, after premiering in 2003. The show follows a fictionalized version of the real-life Naval Criminal Investigative Service, which investigates crimes like terrorism and cybercrime.
In those 19 seasons, "NCIS" has aired more than 420 episodes and counting. In that time, the show has features dozens and dozens of well-known guest stars from TV and film. Everyone from Jamie Lee Curtis to Bob Newhart to Zac Efron has appeared on an episode of "NCIS" as a suspect, a witness, a cop, or somewhere in between (via TV Guide).
One of the show's bigger guest stars is Mimi Rogers. The longtime actress has been working steadily in film and television since 1981 and currently has 112 credits to her name (via IMDb). She's best known for her recurring roles on shows like "The X-Files," "Mad Men," and "Two and a Half Men," as well as her performance in the 1991 film "The Rapture."
She's also a member of the "NCIS" universe, appearing in both the flagship series as well as the spinoff "NCIS: Los Angeles." Here's who she played on the original "NCIS."
Mimi Rogers played CIA officer Joanna Teague in two episodes of NCIS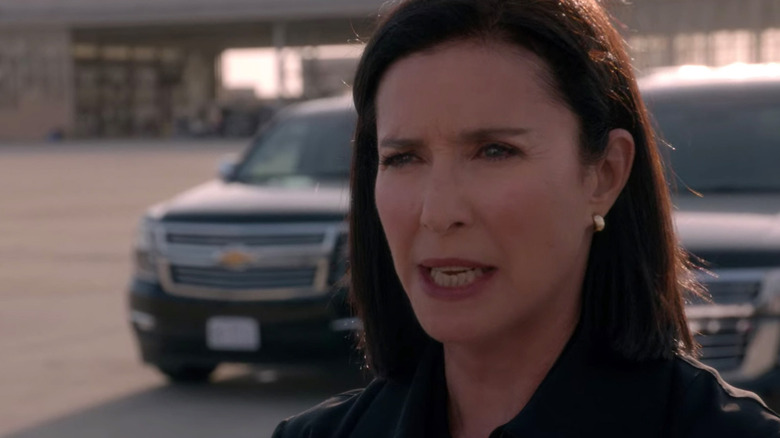 CBS/Netflix
Mimi Rogers played a CIA officer who gets caught up in an investigation into a global terrorist group to avenge her son. She appears in three episodes overall: Season 12 episode 23, "The Lost Boys"; the Season 12 finale, "Neverland," and the Season 13 premiere, "Stop the Bleeding," which all aired in 2015.
Her story begins in the 22nd episode of Season 12, "Troll," when her son, NCIS Special Agent Ned Dorneget (Matt Jones) is called in to investigate the death of a Navy ensign, which puts him on the trail of an international terrorist group called the Calling. Members of the Calling have been recruiting children on the Internet, as well as purchasing deadly "S-bombs." In the next episode, Dorneget dies in a bomb blast. Teague shows up at the very end of the episode and meets Gibbs (Mark Harmon) and joins the investigation. Since her son's killers are still out there, they have some work to do.
In the next episode, Teague uses her CIA connections to locate a Calling associate named Sadiq (Babar Peerzada), capture him, and lock him inside a trailer. Then, she uses some CIA-style enhanced interrogation techniques to get Sadiq to tell the location of a young boy named Luke Harris (Daniel Zolghadri), who just joined the Calling. When Gibbs travels to the Middle East to rescue Luke, the indoctrinated boy shoots him twice. That ends Season 12.
In the Season 13 premiere, Teague and DiNozzo (Michael Weatherly) head to Shanghai to pursue the Calling, where they finally locate Luke. He gives them the location of the Calling's leader, Daniel Budd (Giles Matthey), and DiNozzo guns him down in an alley. With justice served, Teague says her goodbyes to the team.