The Source Material For Lord Of The Rings: The Rings Of Power Isn't What You Think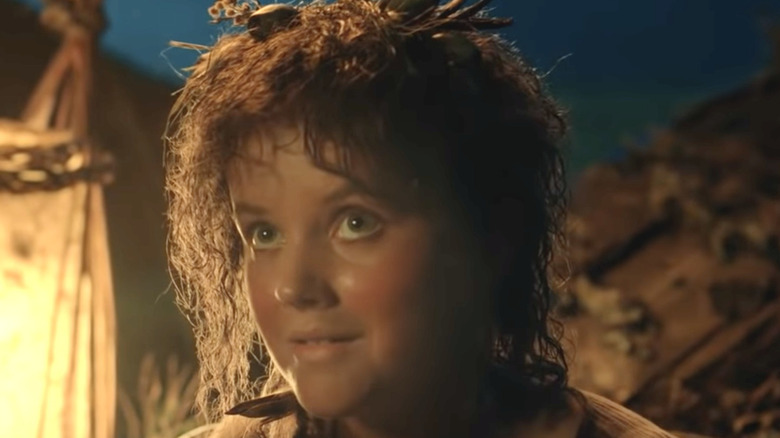 Amazon Studios
"Lord of the Rings: The Rings of Power" has been a hotly anticipated series since it was first announced back in 2017. Of course, any return to the beloved world of Middle-earth is going to be a significant moment in pop culture circles. However, details pertaining to Amazon's upcoming series have been kept pretty close to the vest until recently, so fans have spent the last few years speculating about what, precisely, the show will entail.
Recently, however, details have emerged which clarify that "Lord of the Rings: The Rings of Power" will take place during the Second Age of Middle-earth and explore how the titular pieces of finger jewelry were created and corrupted by those who wore them. But considering that period in history has been undocumented for the most part, it means the showrunners have been tasked with, in their words, "com[ing] up with the novel [J.R.R.] Tolkien never wrote."
Needless to say, this means that the creators have an almighty task on their hands, which — surprisingly — has been made all the more difficult due to not having the rights to all of Tolkien's work. As such, the show's creative team has had to work within some strict parameters and get creative.
The Rings of Power showrunners had "a lot of leeway"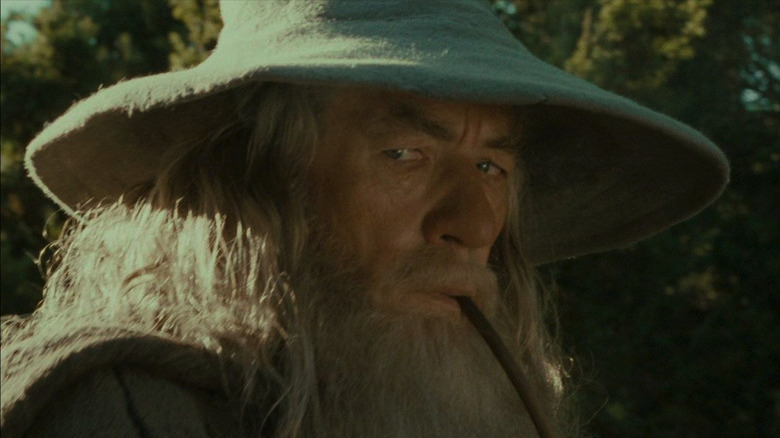 New Line Cinema
While the "Lord of the Rings: The Rings of Power" is effectively trying to fill in the gaps of Tolkien's lore, the series will mine inspiration from some of the author's works. In a recent interview with Vanity Fair, showrunners J.D. Payne and Patrick McKay opened up about the source material they have the (legal) ability to mine from, though some of it may surprise you.
During the conversation, the duo admitted that do not have the rights to "The Silmarillion," a story that was previously rumored to serve as the basis of the Amazon series, as well as other materials that could have come in handy. The showrunner stated that they only have the rights to the main "Lord of the Rings" trilogy, "The Hobbit" and the appendices, which limits the stories they can adapt. "We do not have the rights to The Silmarillion, Unfinished Tales, The History of Middle-earth, or any of those other books," Payne said. 
So, how exactly do they plan on bringing the Second Age to the screen without access to those stories? 
According to McKay, "[there's] a version of everything we need for the Second Age in the books we have the rights to." The creator went on to note that they have "a lot of leeway and room to dramatize and tell some of the best stories that [Tolkien] ever came up with." All in all, it sounds like they've figured out a solid and creative way to deal with a complex dilemma.